Discover more from The Profile
The Profile features the best long-form stories on people and companies in business, tech, sports, entertainment, and more.
The Profile: The world's greatest investor & Hong Kong's democracy fighters
If you've been reading The Profile for a while, you'll remember the following gut-wrenching features: Japan's invisible generation. The loneliest man in Hollywood. The rent-a-friend company. Whether you're in Japan, Hollywood, or middle America, loneliness is a universal human experience.
To combat loneliness, people are turning to astrology, leading clinical trials for a loneliness pill, and even looking for the community and stability of … jail. It's crazy to think about how many social networks we're a part of yet we're still in desperate need of human connection. But a lot of that isolation is self-inflicted.
We long for company yet we rejoice for alone time. As comedian John Mulaney put it:
"Sometimes I'll be talking to someone, and I'll be like 'Yeah, I've been really lonely lately' and they'll be like 'Well we should hang out!' and I'm like 'No, that's not what I meant. That's not what I meant at all."
It's good to be alone, society tells us, it's self-care. When a friend is going through a trying time, we prescribe loneliness masquerading as empowerment. Tough breakup? Grab a copy of Eat, Pray, Love, and go on a month-long silent meditation retreat. Hard week at work? Pour yourself a glass of wine, cancel your plans, and binge on Netflix until you numb your mind.
Our culture sends contradictory messages because it doesn't know the difference between solitude and loneliness. Solitude helps us regulate emotions, while loneliness dulls them. John Cacioppo, a professor who studied the effects of loneliness, said, "There is a big difference between objective isolation and perceived isolation, and perceived isolation is loneliness."
I often think back to Rolling Stone's profile on Elon Musk. In it, Musk is discussing his marriage to writer Justine Musk, his marriage to actress Talulah Riley, and his breakup from actress Amber Heard. The billionaire shakes his head and grimaces: "If I'm not in love, if I'm not with a long-term companion, I cannot be happy."
The writer explains that needing someone so badly that you feel like nothing without them is considered codependence. Musk disagrees and says, "It's not true. I will never be happy without having someone. Going to sleep alone kills me."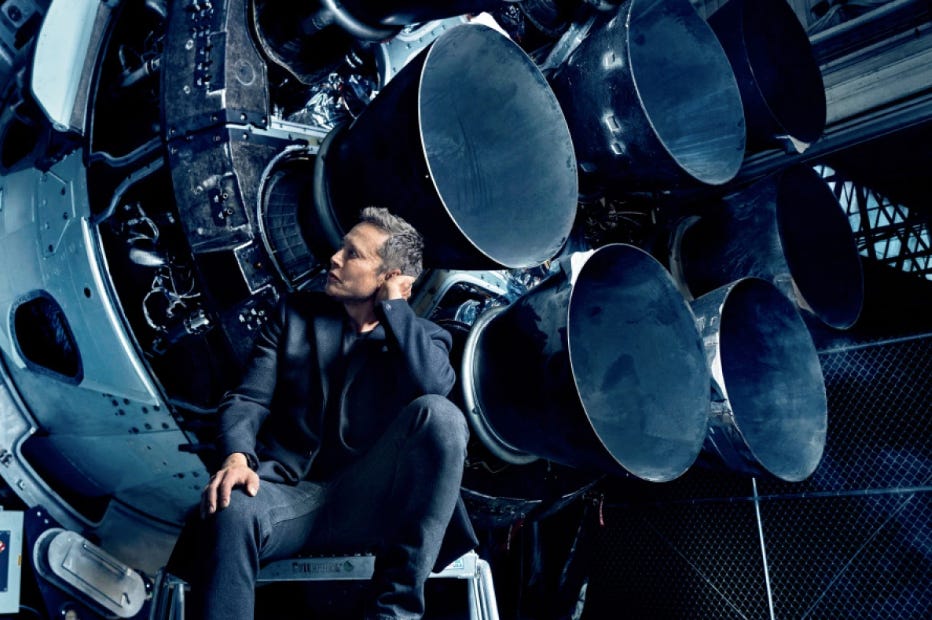 There's truth to what Musk is saying, the writer notes. It is lonely at the top — but not for everyone. It's lonely at the top for those who were lonely at the bottom. So what can we do today to make sure we don't end up as anxious and lonely billionaires? I think it's about the strength and closeness of our community ties. 
Rather than withdraw, we can all turn to our existing communities and meet people with similar interests who are willing to connect and form quality relationships in real life. So that led me to think of this:
…. A GLOBAL MEETUP: I believe that the antidote to loneliness is community, and this newsletter is living proof of it. I have the most interesting and thoughtful conversations with you guys every week. It's truly a shame we can't all just meet in the same place for one day to share ideas face-to-face. So I want to do an experiment that could change that.
I was inspired by this, and here's what I'm thinking: Let's do a global Profile meetup the weekend of December 13-15. Here's how it'll work:
Fill out this short survey before next Sunday.

Make sure you're available one day during the weekend of Dec. 13-15.

Over the next few weeks, I'll look at the answers, match up small groups of Profile readers in their respective cities, and send further meetup instructions.

We'll keep the activities simple (ie: meeting at a local coffee shop, grabbing a drink, taking a walk, or whatever fun thing there is to do in your area).
I really hope you choose to participate!
----
On to this week's profiles:
— Hong Kong's democracy fighters [**HIGHLY RECOMMEND**]
— The world's greatest investor
— The first daughter forming her own identity
— The ransomware superhero
— America's trailblazing coaches
— The outspoken power couple
— The timeless performer
— New York's private investigator
---
👉 If you enjoy reading profiles of the most interesting people and companies, tweet to tell others about it:
---
PEOPLE TO KNOW.
Hong Kong's democracy fighters: In October, Rockets GM Daryl Morey tweeted: "Fight for Freedom. Stand with Hong Kong." The tweet caused a firestorm, pitting the NBA against a country estimated to account for at least 10% of the league's revenue. In China, the league faced backlash for tolerating Morey's comment. In the U.S, it faced criticism for taking a stronger stance in defending his right to say it. As one protestor put it: "This should be a wake-up call to the whole world." (The Ringer)
"You guys fought so hard to get the First Amendment so that you could say what you want in your own country. And now a foreign country is dictating what you can and can't say on your own soil." 
The world's greatest investor: Jim Simons is considered the most successful money maker in the history of modern finance. Since 1988, his flagship Medallion fund has generated average annual returns of 66% before charging hefty investor fees—39% after fees—racking up trading gains of more than $100 billion. No one in the investment world comes close. Warren Buffett, George Soros, Peter Lynch, Steve Cohen, and Ray Dalio all fall short. Yet when he first started, Simons had never taken a finance class, didn't know much about trading, and had no clue how to estimate earnings or predict the economy. Here's how Simons overcame his doubts to turn Wall Street on its head. (WSJ)
"If you make money, you feel like a genius If you lose, you're a dope."
The first daughter forming her own identity: Everywhere Chelsea Clinton goes these days, people stop her to say, "I'm sorry about your mother." People stop her all the time to say things, and often, they are much less pleasant things. She's never really had the chance to be herself, because many of her choices so far have been dictated by what would serve the family project best. Now, at 39, she's finally figuring out what she wants. (The Cut)
"You ask her what time it is and she will build you a wristwatch."
The ransomware superhero: Each year, millions of ransomware attacks paralyze computer systems of individuals, businesses, hospitals, and medical offices. Thanks to Michael Gillespie, a 27-year-old obscure programmer at a Nerds on Call repair store, hundreds of thousands of ransomware victims have recovered their files for free. In every other aspect of his life, he's considered an outcast, but in his spare time, he morphs into a crime-foiling cybercrime superhero. This is a story of self-sacrifice, resilience, and glory. (ProPublica)
"Asked what motivates him, he replied, 'I guess it's just the affinity for challenge and feeling like I am contributing to beating the bad guys.'"
America's trailblazing coaches: Football's recent realization that good ideas can come from anywhere has had countless consequences: Stubborn coaches are getting dumped; schemes are rising up from all levels of football; and quarterbacks are performing at higher levels than at any time in NFL history. So many of the changes in the past decade can be explained by the rise of the high school coach in the NFL. Meet the coaches bringing innovation and creativity to the NFL. (The Ringer)
"High school coaches are forced to get more creative because it's not like you're holding a draft."
The outspoken power couple: John Legend and Chrissy Teigen are an unabashedly successful couple who together have overcome some childhood pain. In this profile, Legend speaks openly about his mother's drug problem and Teigen opens up about her mom's depression that caused her to distance herself from the family. Here's how the duo helped each other navigate some serious trauma but still manage not to take themselves too seriously. (Vanity Fair)
"I think I'm such an open person now because everyone in my family has always been so hush-hush. I love attention and affection. I want to be direct with everyone."
The timeless performer: Willem Dafoe, who has played a Spider-Man villain, Vincent van Gogh and Jesus, has 120 film credits to his name — and the number grows every year. So much of what we do, Dafoe says, is predicated on an idea of ourselves that we're trying to protect. It's part of the reason he enjoys playing such a range of characters. He's always chasing after what he doesn't know. "Do things that don't let you decide definitively who you are and the way things are," Dafoe says. (TIME)
"The job is always different, and you're always calibrating in relationship to the people, to how you're feeling. It's for that reason that I'll never tire of performing."
New York's private investigator: Marie Schembri has been a private eye for more than 30 years, tracking down grifters, liars and cads from her Brooklyn base.In 1995, she was a queen of disguise, wearing wigs, glasses, and props. Twenty-four years later, she is still investigating. But these days, all Schembri really needs to do most of her sleuthing is a cell phone and an internet connection. We've become so much easier to track. (The New York Times)
"You don't have to sit outside someone's house to see when they're coming and going. You can track them from anywhere."
---
If you enjoyed this newsletter, click the button below to sign up for a free subscription: