Discover more from The Profile
The Profile features the best long-form stories on people and companies in business, tech, sports, entertainment, and more.
The Profile: The hot startup that crashed back to Earth & the moonshine connoisseurs
Control may be an illusion, but choices are not.
Good morning, friends.
After college, I had to sit through many painful job interviews in which someone always asked me, "So, what's your 5-year-plan?" As I opened my mouth to answer, I always pictured some all-knowing, omnipotent being smirking from afar, saying, "That's cute, but nah. I've got something else in mind."
I don't ever remember telling an interviewer that I planned to quit my full-time job to write this newsletter while quarantined at home in the midst of a global pandemic. Yet here I am.
As someone who loves the idea of being in control, I've had to learn that it is merely an illusion. Control may be an illusion, but choices are not. When our paths don't pan out the way we had hoped, there are always other paths. They may be different, but they have their own perks.
Here's a new mental framework I've been trying out: Ask yourself, "What's my desired final destination?" There will be a million ways to get there, and if you pick the path of least resistance, you'll be happy in the end. 
Anthony and I had planned to get married in April, but COVID-19 happened. City Hall wasn't issuing marriage licenses, my family from Bulgaria couldn't fly because borders were shut, public gatherings were banned, and most importantly, we didn't want to put people in danger. 
Fast forward three months and little has changed. So we had a choice: Keep postponing or get married just us. I once heard someone say, "Remember, your wedding is not your marriage." A wedding can easily devolve into a celebration for everyone but the people standing at the altar, while a marriage is solely reserved for the two people in it.
All this to say, we chose the latter. Marriage was the destination, and the path was one chosen by the two humans embarking on it.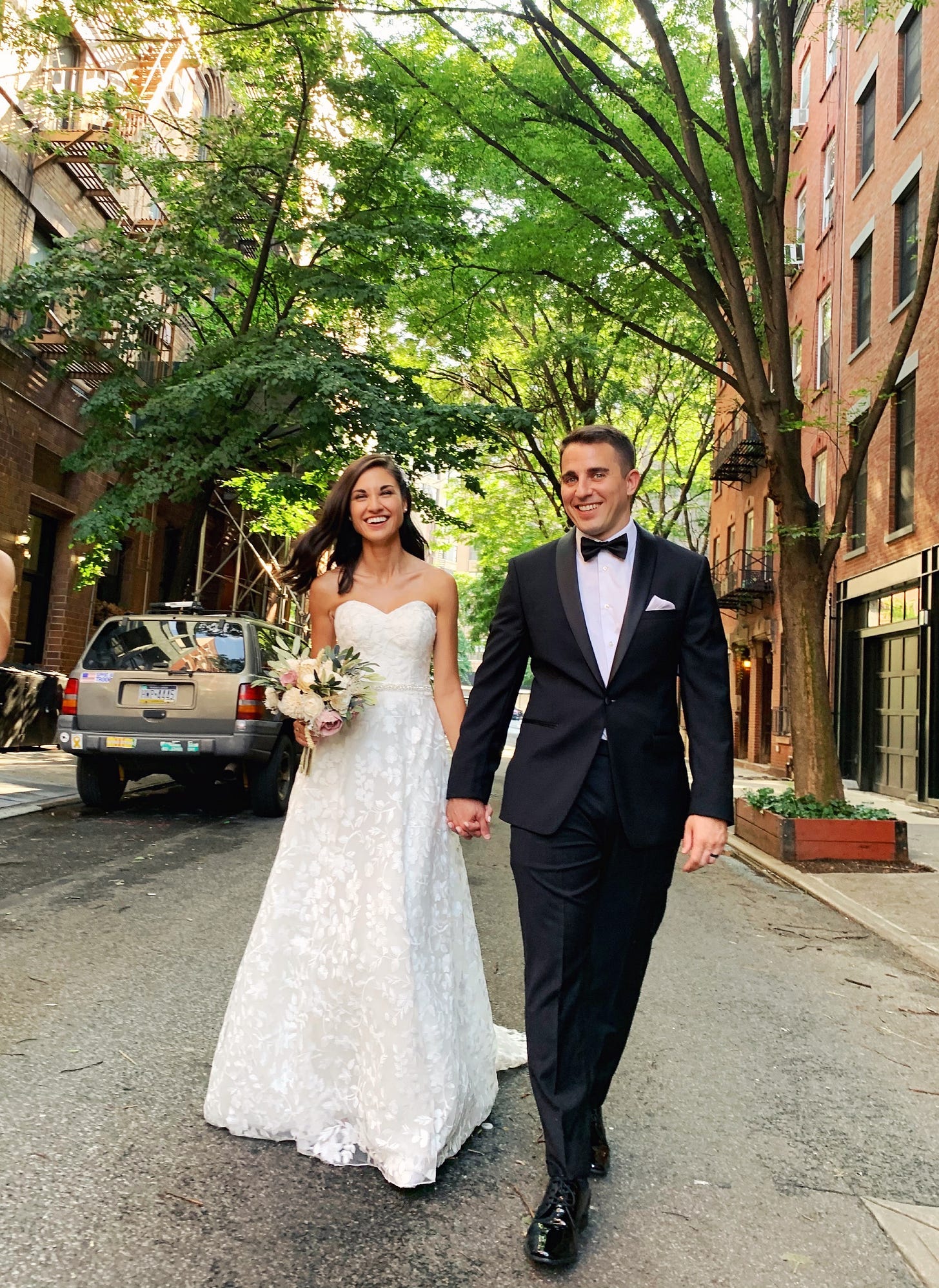 As someone who has been a newlywed for less than a day, I know there's so much I have yet to learn and so many more times I'll get blindsided by life. 
But I'm smart enough to ask for advice from the people who have been on this path far longer than me. In 2013, I asked my great-grandmother what she had learned from 53 years of marriage. She said, "When you're young and beautiful like we were, falling in love is easy. But you have to fall in love with someone's soul — because you will get old, but the soul will never change."
I'm sharing this because I'd genuinely love and appreciate if you guys shared your best relationship or marriage advice with us. Reply to this email, and note that I might synthesize your collective wisdom (anonymously) in a future newsletter edition so we can all learn together.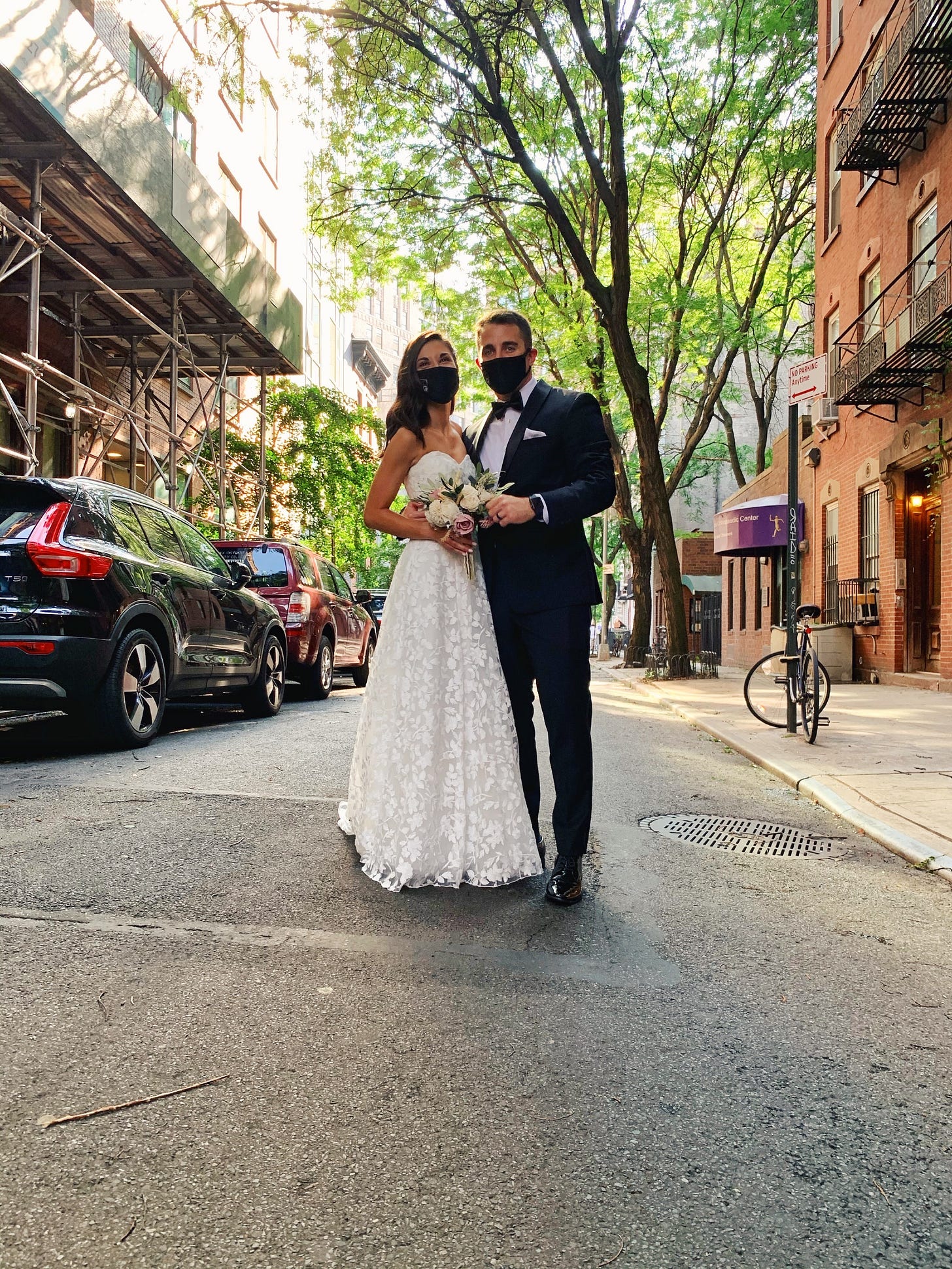 --- 
MARK YOUR CALENDAR: A reminder that I'll be interviewing astronaut Scott Kelly on Wednesday, July 15 at 1pm EST on Zoom. As a premium member of The Profile, you will be invited to watch and ask him questions live. Kelly holds the record for the total accumulated number of days spent in space, the single longest space mission by an American astronaut. I'll email the Zoom login details 15 minutes before the Q&A. See you there!
THE PROFILE DOSSIER: On Wednesday, you received The Profile Dossier, a comprehensive deep-dive on a prominent individual. It featured John Gottman, the relationship scientist who can predict with up to 94% accuracy whether couples will break up or live in bliss. Read it here.
—
PROFILES.
— Hollywood's enigmatic screenwriter
— The moonshine connoisseurs
— Twitter's favorite presidential candidate
— The rapper making his politics known
— Boston's master thief
— The woman behind the best show on TV
— The hot startup that crashed back to Earth [**HIGHLY RECOMMEND**]
— The Silicon Valley darling out of touch with reality
— Facebook's crown jewel
PEOPLE TO KNOW.
Hollywood's enigmatic screenwriter: Charlie Kaufman, the Oscar-winning screenwriter, is known for films rich with surreality and self-referential lunacy — much like the moment we're living in right now. This story of Kaufman began as a conventional profile centered around his new book, but after several drafts, it evolved into something much more intimate and vulnerable. (The New York Times)
"Are you going to have to keep coming back to me until July 5, or whenever this thing is published, for updates on the world? It's embarrassing."
The moonshine connoisseurs: If you're from a moonshine-making region, the illegal liquor has historically been more of a family affair. That's how Glen Price discovered it, too. Price, founder of Black Draft Distillery, grew up drinking moonshine with friends and "hiding it from relatives who'd found Jesus." Now, Price makes his own, part of a growing class of legal moonshiners bringing the drink farther and wider and, in turn, a kind of legitimacy it's never known. (The Bitter Southerner)
"Mountain people are action seekers. They live episodically and they live for adventure. Moonshining is for some of them the ultimate adventure."
Twitter's favorite presidential candidate: Kanye West announced he would run for president in 2020. The campaign slogan: "YES!" His running mate? Michelle Tidball, an obscure preacher from Wyoming. And why is it called the "Birthday Party" platform? "Because when we win, it's everybody's birthday." In this exclusive interview, the billionaire rapper turned sneaker mogul opens up about contracting coronavirus, his plans for the White House, and his thoughts on racial healing. (Forbes)
"Like anything I've ever done in my life, I'm doing it to win."
The rapper making his politics known: Michael Render, also known as Killer Mike, is a rapper from Atlanta who also happens to be a Second Amendment–loving, Bernie Sanders–boosting, unapologetically pro-Black businessman.Here's how he became one of the most original political voices in the country. (GQ)
"Now is the time to plot, plan, strategize, organize, and mobilize."
Boston's master thief: In the 1990s, Sean Murphy became fanatical about perfecting his technique in the art of burglary. He practiced how to disable alarms, how to tie a climbing rope to rappel down from a roof, how to cut steel with a plasma torch, and how to crack a safe with an electromagnetic drill press. Here's how one thing led to another and he executed his biggest heist yet: Stealing the New York Giants' Super Bowl rings. (Bloomberg; Reply to this email if you can't access the article)
"I'm not one of those cowboy-type guys. The idea is, sneak in, do what you gotta do, and get out of there with nobody seeing you."
The woman behind the best show on TV: At 32 years old, Michaela Coel is in full creative control as the showrunner, director, star, and writer of the show I May Destroy You. Her sprawling, 12-episode HBO-BBC series fictionalizes the story of her real-life sexual assault. There is no writers' room — Michaela is in complete charge of her story. Here's how she created the most sublimely unsettling show of the year. (The New Yorker)
"A part of me yearns to give people their right to life. To live it, to not have the barriers, to not marginalize, to dare to let go of your power and see what happens."
COMPANIES TO WATCH.
The hot startup that crashed back to Earth: The "anti-Shopify" platform Elliot had a ton of promise. It represented an important shift in the e-commerce space. It was a back-end company trying to brand itself as hip, current and with the times. But it continuously prioritized splashy marketing over its product. The problem for Elliot, it seemed, was that the product never quite got to where it said it should be. Here's how the company raised millions in venture capital, hyped itself for a month, and imploded before it even launched. (Modern Retail) 
"It's very appalling to me to see someone get the opportunity that so many people crave — all that funding, and then blow it up."
The Silicon Valley darling out of touch with reality: Andela, a New York-based startup, raised $181 million in venture capital to train African software developers and get them international work. But its bold public statements on pay didn't line up with reality, which led its developers to speak up. Even though Al Gore, Serena Williams, Mark Zuckerberg and Priscilla Chan have all invested in Andela, life inside the company isn't as ideal as the VCs and press releases would have you imagine. (Big Technology)
"You feel exploited. You work so much. No one really cares."
Facebook's crown jewel: Instagram's skyrocketing success made someone very jealous — Facebook CEO Mark Zuckerberg. In late 2016, Instagram Stories took off, and Zuck enlisted his most trusted data scientists to study whether Instagram was becoming a Facebook alternative and threatening its dominance. Here's how Zuckerberg's jealousy reportedly held back Instagram and drove off its founders. (Bloomberg)
"Facebook was like the big sister that wants to dress you up for the party but does not want you to be prettier than she is."
MULTIMEDIA.
— Jeff Lawson on the value of experimentation
— Reese Witherspoon and Kerry Washington on the storytelling process
— Blake Robbins on the opportunities in gaming
— Kat Cole on the secret to leadership
— Dan Ariely on the illusion of self-control
— Rose Marcario on doing business for social good
AUDIO TO HEAR.
Jeff Lawson on the value of experimentation: Twilio essentially powers communication services on many apps and businesses we use on a daily basis. For example, anytime you call or text your Uber driver, you are using Twilio. It took co-founder and CEO Jeff Lawson 12 years to build the company into a cloud behemoth with a market cap of $13.5 billion. In this conversation, Lawson offers practical lessons for business owners on how they can remove the barriers for experimentation and encourage innovation within their companies. (Recommendation sponsored by Bessemer Venture Partners)
Reese Witherspoon and Kerry Washington on the storytelling process: After she read Celeste Ng's book "Little Fires Everywhere," Reese Witherspoon knew she wanted to turn it into a TV miniseries. She turned to Kerry Washington and asked if she would partner with her to bring it to life. In this episode, the duo delves into the creative challenges necessary to develop characters who are complex, different, and yet very, very much like us.
Blake Robbins on the opportunities in gaming: Blake Robbins, a partner at Ludlow Ventures, specializes in all things gaming. "I'm a big believer in the creator economy — but not just in the sense of content creation on YouTube and Twitch," he says. "I think we're going to start to see the medium itself change." Here's why Robbins thinks companies will pop up to help gamers build the tools necessary to create and sell their own games.
VIDEOS TO SEE.
Kat Cole on the secret to leadership: One of the biggest lessons Focus Brands President Kat Cole has learned after years of business experience is to put your ego aside and learn from criticism. She once received the following advice: "Anytime you're criticized, assume first that it's correct." The act of simply considering that a fraction of the criticism may be accurate will keep you learning, unlearning, fixing, and ultimately, gaining respect. This episode is full of unforgettable insights.
Dan Ariely on the illusion of self-control: Behavioral economist Dan Ariely says the problem with self-control is that we have all these desires for ourselves in the long-term but we do very different things in the short-term. "We often over-focus on the present and sacrifice the future," he says. In this talk, Ariely shares a trick called "reward substitution" that gets us to make better decisions in the present to become the people we want to be in the future.
Rose Marcario on doing business for social good: Patagonia is a company that's stuck to its values through difficult times (and even a global pandemic). The retailer is known both for its financial success and its unapologetically progressive stances on issues like climate change and the use of public lands. Under president and CEO Rose Marcario, Patagonia has quadrupled its profits, all while staying devoted to funnelling capital to environmental activists and causes.
---
👉 If you enjoyed reading this post, feel free to share The Profile with friends!