Discover more from The Profile
The Profile features the best long-form stories on people and companies in business, tech, sports, entertainment, and more.
The Profile: The billionaire preaching a gospel of wealth & Facebook's big crypto dream
Good morning, friends!
A huge experiment took place last weekend. We held a worldwide meetup to see if the readers of this newsletter would actually go hang out with fellow Profile-reading strangers in real life. (They did!) The Internet is cool, but real life is even better.
A lot happened. 
In New York, we drank beer and learned a hard lesson about taking a group selfie in portrait mode: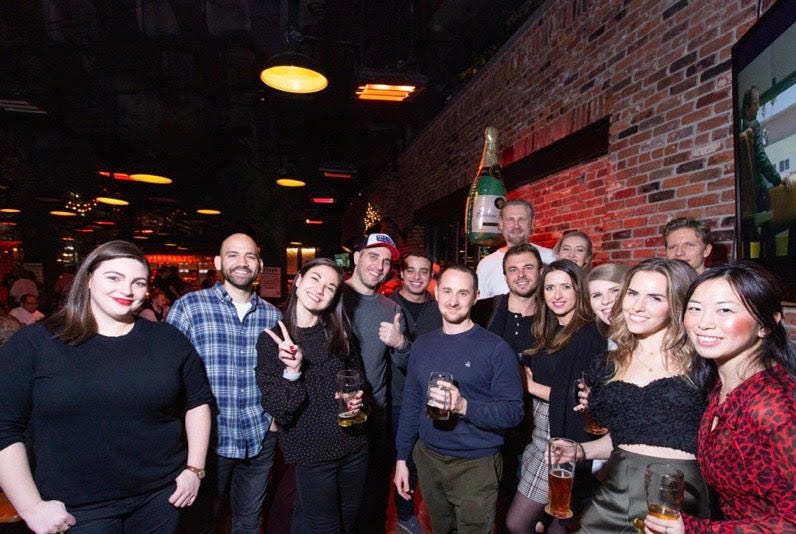 San Diego chose to dial it up a notch and go classy with a speakeasy vibe: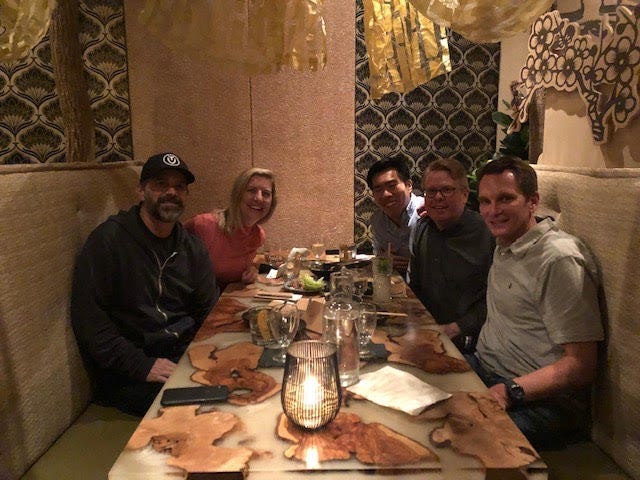 Bengaluru readers went to an art cafe & talked for hours:






London had a heated debate over our society's most divisive issue — whether pastry or cake is better:




I'm still jealous of the San Francisco meetup with the nice weather, beautiful park, and awesome view: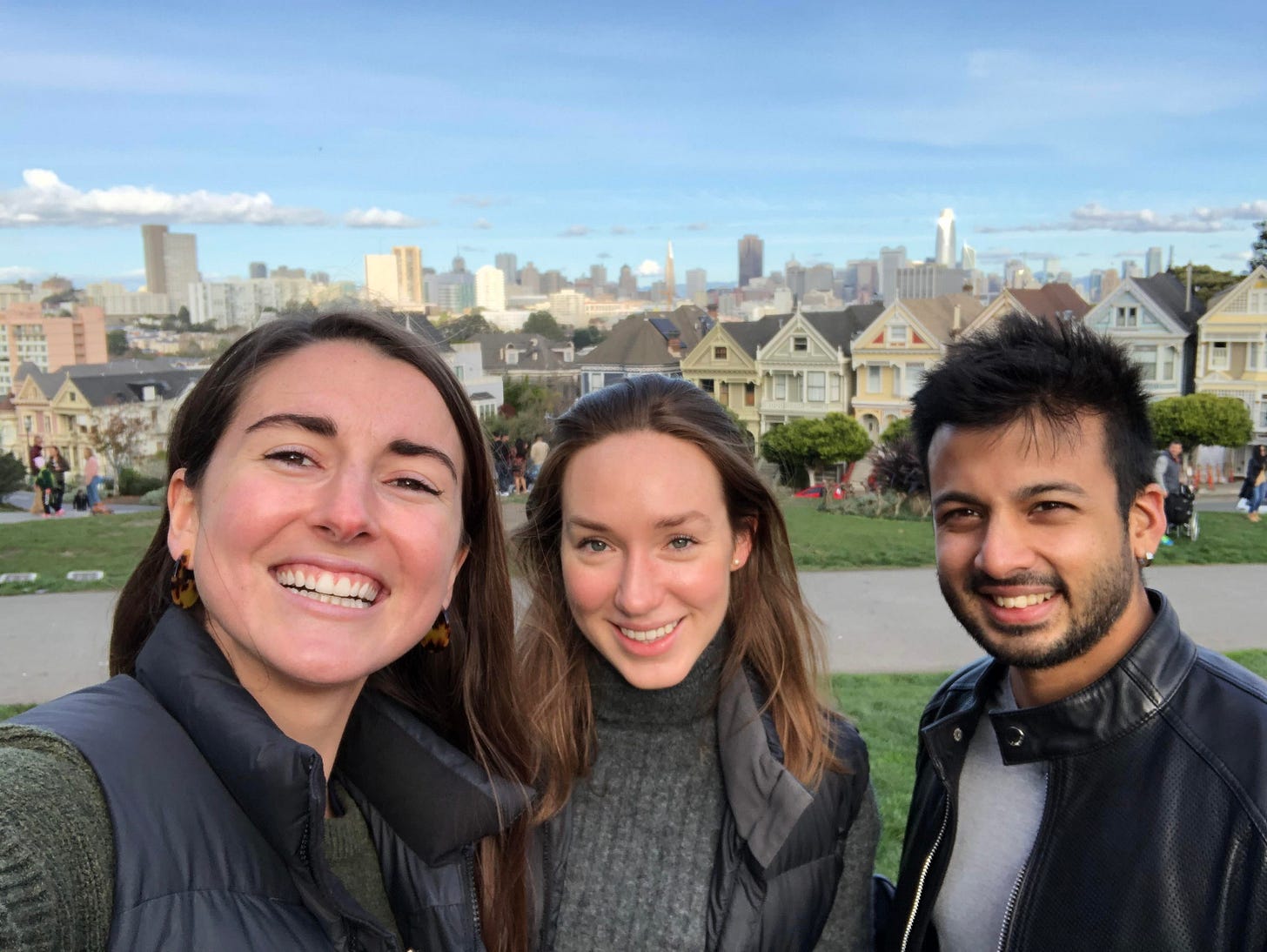 Raleigh's meetup was organized by someone you may recognize (

Seth Crossno

is the people's hero who live-tweeted the Fyre Festival implosion & sued Ja Rule …

Just watch the Netflix doc

)




… And Los Angeles absolutely dominated the red wine game: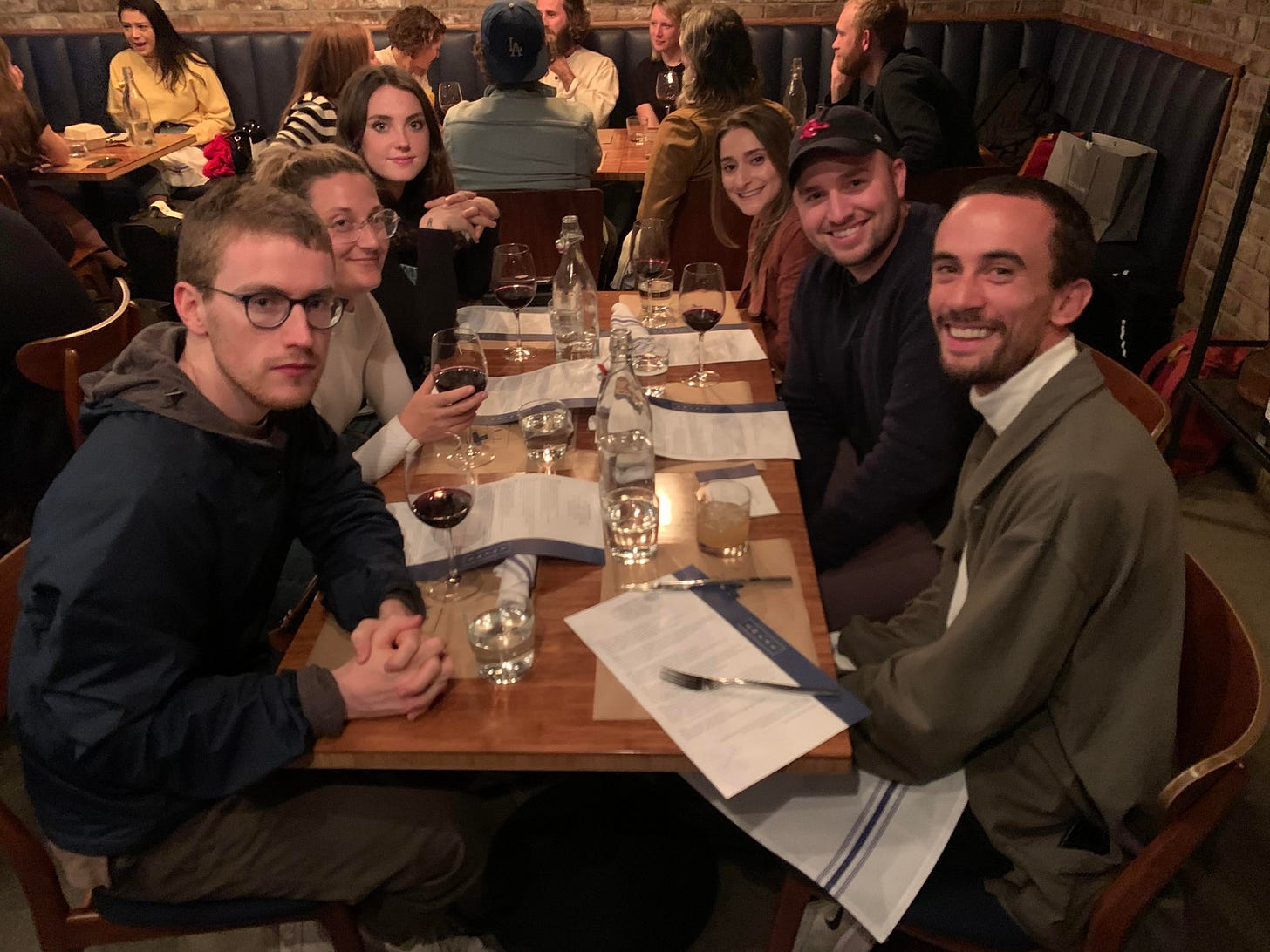 MORE WINE!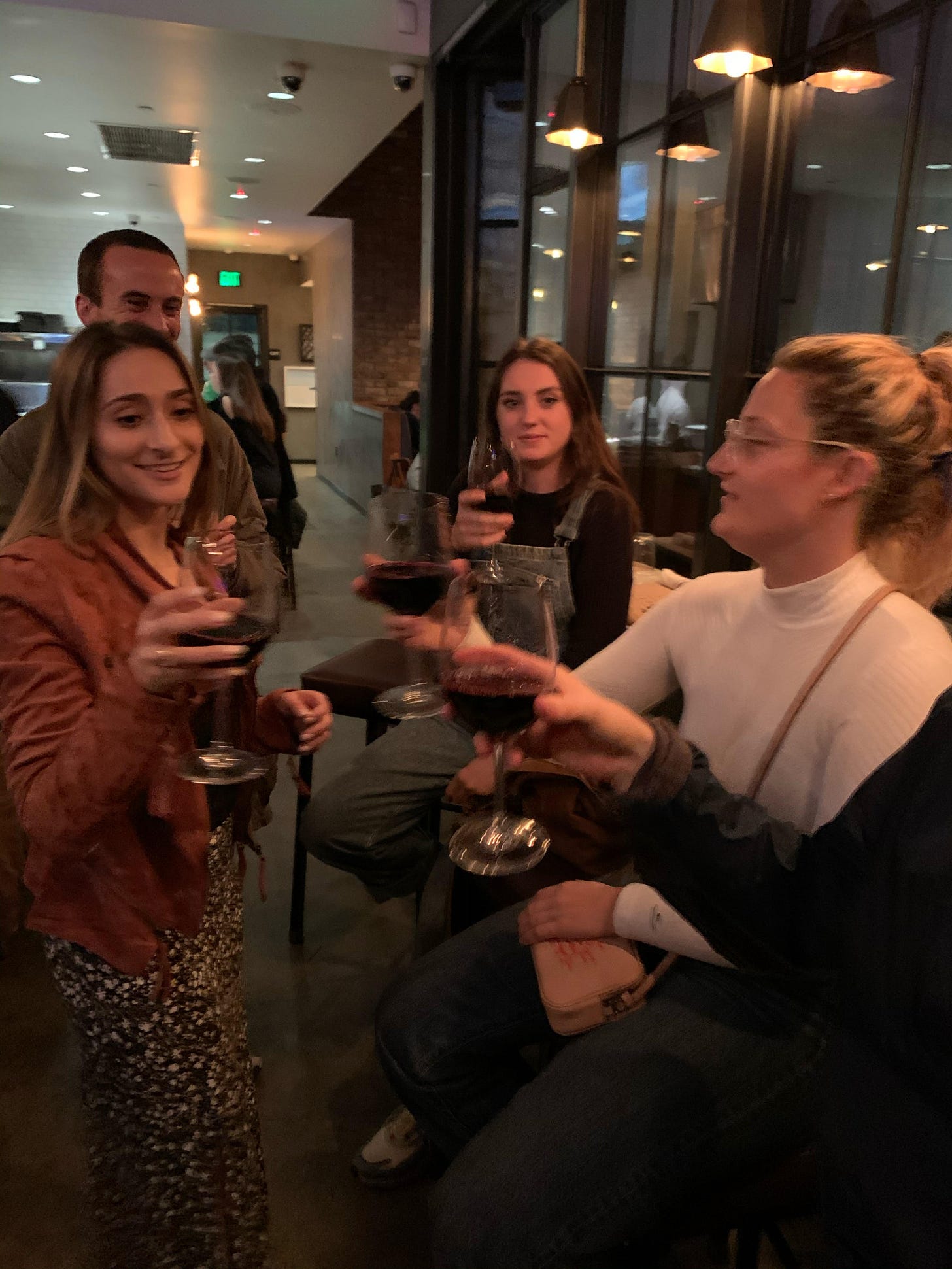 Needless to say, Profile readers are truly the most amazing humans I know. We have carved out an awesome little corner on the Internet here, and I appreciate everyone who participated in this crazy, ridiculous, and awesome experiment. Like I said before, community is the antidote to loneliness.
As one reader who went to a meetup in Nairobi put it: "We met up as readers, ended up as friends." Cheers to forming many more friendships in 2020 because there will be more opportunities like this. Stay tuned! :)
---
And now, for the excellent profiles of the week:
— The billionaire preaching a gospel of wealth [**HIGHLY RECOMMEND**]
— The minister of propaganda
— The giant of sports media
— The war vet who fell for the scam from hell
— The magician of NFL broadcasts
— The man who turned to ultramarathons to tame his depression
— The company facing a trustworthiness crisis
— Facebook's big crypto dream
---
👉 If you enjoy reading profiles of the most interesting people and companies, tweet to tell others about it:
---
PEOPLE TO KNOW.
The billionaire preaching a gospel of wealth: Over the years, Salesforce founder Marc Benioff has set his sights on homelessness, oceans, public schools, local hospitals, LGBTQ+ rights, the gender pay gap, and the country's gun crisis. He's been called "the people's billionaire" and "San Francisco's giant of generosity." What most people don't realize is that these philanthropic gestures have raised his profile and made him an even wealthier man. (Wired)
"I realized that I didn't have to make a choice between doing business and doing good."
The minister of propaganda: Konstantin Ernst is the head of Channel One, the Russian television network with the largest reach. The position makes him one of the most powerful men in Russia, with the ability to set the visual style for the country's political life—at least the part its rulers wish to transmit to the public. Here's how he became Putin's unofficial minister of propaganda. (The New Yorker)
"I felt like a person who was deceiving everyone." 
The giant of sports media: Stephen A. Smith is a self-made man who's overcome tremendous odds to become the biggest star at ESPN. Stephen A. is a singularly talented person who has achieved what he has achieved thanks to an iron will. But now that he's reached the pinnacle of success, what does his next chapter hold? (GQ)
"Stephen A. is never going to be happy. That's why he's successful. When you're on the top, the reason you are there is because you are a chronically dissatisfied person."
The war vet who fell for the scam from hell: Jared Johns had met a young woman on a dating site, exchanged messages, and sent her a photo of himself in a baseball cap. She'd responded with one of herself, lying down in a lacy bra. And then the phone call came. Johns found out too late that he was in serious trouble. If only he had known who she really was. (Wired)
"He may have been holding the gun, but it feels like they were the ones who took his life."
The magician of NFL broadcasts: You may not know Don Cornelli's name, but you've likely seen his work. A Fox cameraman, Cornelli has a really weird gift: He appears at the exact spot on a football field where a big play is about to happen. "Whatever the play is, he's going to get the best shot," said Michael Dranes, who operates Camera 1 on the Fox crew. Cornelli has shot 32 NFC championship games and 22 Super Bowls. Here's how his intuition always lands him in the right place at the right time. (The Ringer)
"I can't think. I just react."
The man who turned to ultramarathons to tame his depression: Rob Krar has repeatedly dominated the most competitive 100-mile trail races in the country. He's had to embrace incredible physical pain to win some of the most iconic ultramarathons. But that's a form of suffering Rob Krar can control—unlike his decades-long struggle with depression.He runs because his brain craves this kind of organization. It's logical. It's practical. It serves a greater end. And it helps keep the darkness away. (Outside Magazine)
"He reveals how he thought about ending his life after a devastating knee injury in 2017, and how opening up about his struggle made him a better person, more true to himself."
COMPANIES TO WATCH.
The company facing a trustworthiness crisis: Airbnb built an empire based on trust. But what happens when that trust begins to erode? As the home-sharing giant prepares to make its public market debut, it's attempting to implement all sorts of new safety controls and make a name for itself as the ultimate one-stop shop travel company. Time is of the essence. (Fortune)
"They're very reactive, and I think they're trying to become more proactive as they go public." 
Facebook's big crypto dream: Libra, Facebook's audacious digital payments project, sparked an international firestorm before coming anywhere close to launching. Yet despite the brutal reception around Libra's rollout during the summer and fall, Facebook remains laser-focused on launching it in 2020. Here's why. (Fortune)
"I back off at the concept of a global consortium potentially having so much power. Unless you elect Jesus to run it, you're putting a lot of faith in mankind."
---
If you enjoyed this newsletter, click the button below to sign up for a free subscription: