The Profile: The 'bat woman' who hunts viruses & the scientists on the frontlines of the pandemic
Good morning, friends.
On my list of biggest pet peeves is the question, "What's your five-year plan?" Not because it's a bad question and not because it comes from a malicious place, but because nothing ever turns out exactly how we plan it. At least it hasn't for me. 
My five-year plan when I was a freshman in college involved graduating with a full-time job as an investigative reporter. I got my degree in journalism with ... zero full-time offers and a move back home to live with my mom for a year. 
My five year-plan when I moved to New York was to get a stable journalism job (which everyone told me was an oxymoron). Well, that one actually kind of panned out — and once I reached my goal, I realized I wanted to do something else.
So here I was a few weeks ago, with a firm decision that I wanted to leave a world of comfort as a reporter for Fortune magazine to work on The Profile full-time. Needless to say, writing this newsletter while quarantined at home in the middle of a global pandemic and economic crisis was not part of my five-year, five-month, or five-day plan. Yet even in the middle of all this chaos and uncertainty, I still have 100% confidence in my decision.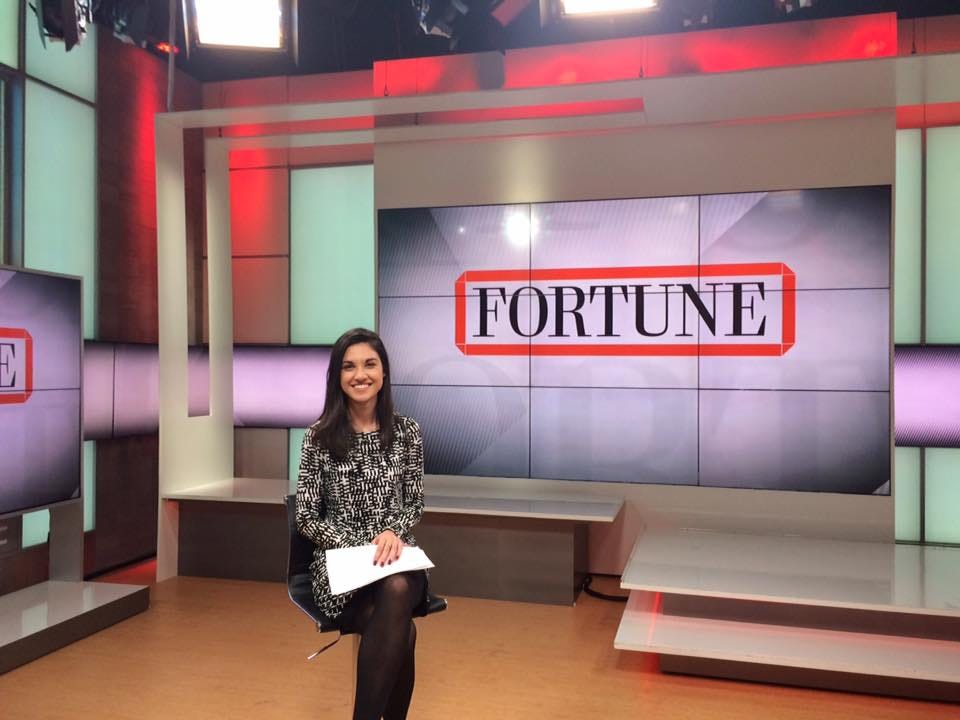 We find ourselves as reluctant participants in a global experiment of relinquishing control, but there's one thing we can do to soothe our overly-anxious brains: learn. Learn from those who came before us, those who navigated the ups and downs of life, and those whose mistakes we can hopefully sidestep.
I don't have a concrete five-year plan for The Profile. But I do have a number of short-term plans that I know I can execute to turn this newsletter into a treasure trove of knowledge. I'm starting with original content.
Beginning this Wednesday, paying subscribers will receive the Profile Dossier, a weekly comprehensive deep-dive on a prominent individual. (You can check out the previous dossiers on 'death row lawyer' Bryan Stevenson and the 'queen of pain' Amelia Boone.) My goal is to build a digital library of people you'll be able to access whenever you want to study from the successes and failures from the world's best entrepreneurs, investors, athletes, entertainers, politicians, and more.
I'm excited to focus on The Profile full time, and I want to thank each of you again for the overwhelming support and encouragement this week. If there's one thing I've learned from 28 years of life is that growth necessitates risk. I've written before about how we only have two options in life: create or imitate. We make our five-year plans based on the crowd's opinion when, really, we should live life on our own timelines.
Many of you have asked, "Well, what gave you that nudge over the edge? How did you finally make this decision?" The truth is there were many things I thought (and overthought), but I always made my way back to Anna Quindlen's 1999 commencement speech:
"Set aside what your friends expect, what your parents demand, what your acquaintances require. Set aside the messages this culture sends, through its advertising, its entertainment, its disdain and its disapproval, about how you should behave. 

"Set aside the old traditional notion of female as nurturer and male as leader; set aside, too, the new traditional notions of female as superwoman and male as oppressor. Begin with that most terrifying of all things, a clean slate. Then look, every day, at the choices you are making, and when you ask yourself why you are making them, find this answer: for me, for me. Because they are who and what I am, and mean to be.

"This will always be your struggle whether you are twenty-one or fifty-one. I know this from experience. When I quit the New York Times to be a full-time mother, the voices of the world said that I was nuts. When I quit it again to be a full-time novelist, they said I was nuts again. But I am not nuts. I am happy. I am successful on my own terms. Because if your success is not on your own terms, if it looks good to the world but does not feel good in your heart, it is not success at all. Remember the words of Lily Tomlin: If you win the rat race, you're still a rat."
THE PROFILE SMALL BUSINESS PROJECT: I'm looking to feature several mini-profiles of small business owners who have been negatively affected by the coronavirus shutdown. If you know someone with an interesting story to share, please send a summary of their experience to polina@readtheprofile.com.
PROFILES.
— The AIDS researcher trying to find a COVID-19 cure (**HIGHLY RECOMMEND**)
— The 'bat woman' who hunts viruses
— The scientists on the frontlines of the pandemic
— Hollywood's power broker
— The college president who won't raise tuition
— The wellness influencer living a double life
— The marketplace of mediocre famous people
— The women's utopia selling dreams
— Our new virtual world
---
👉 If you enjoy reading profiles of the most interesting people and companies, tweet to tell others about it:
---
PEOPLE TO KNOW.
The AIDS researcher trying to find a COVID-19 cure: David Ho is arguably the world's most famous AIDS researcher. His research has helped save millions of lives from HIV. Now, his lab is trying to crack the coronavirus. Ho's hope is to create a single pill that could treat this virus and the ones that will come after. "Surely there will be another one," he says. This profile is informative, well-reported, and fascinating. (Bloomberg)
"Completely wiping out something this widespread is exceedingly difficult. Only one such virus has been eradicated: smallpox. That took about 20 years."
The 'bat woman' who hunts viruses: Shi Zhengli is a virologist in Wuhan, China, who has gone on virus-hunting expeditions in bat caves over the past 16 years. She has identified dozens of deadly SARS-like viruses, and she warns there are more out there. If you're trying to better understand how the coronavirus made the leap from bats to humans, this one is a must-read. (Scientific American)
"The Wuhan outbreak is a wake-up call."
The scientists on the frontlines of the pandemic: The National Quarantine Center is America's only federal quarantine facility. Based in Omaha, it holds 20 beds, 15 of which are occupied by patients exposed to COVID-19. This article profiles the doctors and scientists who are working at the cutting edge of coronavirus research, testing, treatment, and care. (Esquire)
"This place is the beating heart of a novel infectious disease response."
Hollywood's power broker: Actress Reese Witherspoon had plenty of success in her 20s, starring in movies like Legally Blonde and Walk the Line. And then, things fizzled. By 36, she wasn't getting the roles she wanted and she was considered officially washed-up. That was a turning point, she says. For the first time in her career, Witherspoon decided to bet on herself and quietly transform from a frustrated actress into a big-time producer. (Vanity Fair)
"The more power you share, the more power you have, and the more power you have, the more you must share."
The college president who won't raise tuition: At Purdue University, nearly 60% of undergrads graduate without any debt. And it's because the school is hyper-focused on one number: $9,992. That's how much an in-state student will pay Purdue for tuition and fees next year. It's also the amount a student paid Purdue when Mitch Daniels became university president back in 2013. In other words, an undergraduate degree from Purdue is less expensive today than it was when Daniels arrived. Here's why he has refused to increase tuition in more than seven years. (The Atlantic)
"My dream is that we can slip a Purdue scholarship in with each diploma."
The wellness influencer living a double life: You may know Lee Tilghman as Lee From America on Instagram. She was one of the platform's most popular wellness influencers, posting about aspirational smoothie bowls, creamy matcha, and an elaborate yoga practice. And then she ominously disappeared. Five months later, she returned with a new haircut, no more photos of matcha, and fewer yoga sessions. Here's what happens when wellness goes too far. (New York Magazine)
"A lot of the mental-health professionals that I work with say things like Instagram isn't built for moderation."
COMPANIES TO WATCH.
The marketplace of mediocre famous people: Want a shout out from your favorite celebrity for your birthday? Enter Cameo. The platform allows users to pay celebrities to make personalized video messages. The company currently has 20,000 celebrities — everyone from Ryan Lochte to the "take one for the team" Fyre Festival guy. It houses many D-list celebrities, but as Cameo's CEO notes: "One person's D-List is somebody else's favorite person in the world." (Marker)
"At Cameo, what we're actually building is the world's biggest database of what people's time is actually worth."
The women's utopia selling dreams: Women's workspace The Wing is finding out that striking a balance between feminism and capitalism is not easy. In the three and a half years of its existence, The Wing has raised $100 million in funding to create a utopia designed specifically for professional women. But some current and former employees feel that The Wing's innovative model is nothing more than capitalism laundered through feminist messaging. Read this and decide for yourself. (The New York Times) 
"It's just like any other company that wants to make their money."
Our new virtual world: Zoom, the teleconferencing service, is surging in popularity — and not just in the corporate world. Overnight, Zoom has become a primary social platform for millions of people, a lot of them high school and college students, as those institutions move to online learning. As many remain "sheltered-in-place," here's why much of the population seems to live in Zoom now. (The New York Times)
"If someone can figure out how to invent a party atmosphere in this socially distant format, then I think it will be a mainstay."
MULTIMEDIA.
— Carol Loomis's career of firsts
— George Yancopoulos on finding a COVID-19 treatment
— Annie Duke on stereotypes as a secret weapon
— Lori Gottlieb on the power of getting to 'unknow' yourself
— The power players of the financial crisis
— Bill Gates's worst nightmare
— Tommy Caldwell's pursuit of mental toughness
AUDIO TO HEAR.
Carol Loomis's career of firsts: When Carol Loomis joined Fortune in 1954, she was a bright-eyed 24-year-old whose job was to be a notetaker for the senior writers. She spent 60 years at Fortune, where she was responsible for discovering Warren Buffett (who happened to be her best friend), coining the terms "hedge fund" and "trophy wife," and writing some of the most important stories in the history of Wall Street. (Pairs well with her own memories on what it was like covering business for half a decade.)
"Writing itself makes you realize where there are holes in things. I'm never sure what I think until I see what I write."
George Yancopoulos on finding a COVID-19 treatment: Regeneron Pharmaceuticals is the biotech company that found an effective treatment for Ebola several years ago. Now, it's working on doing the same for COVID-19. Regeneron announced this week that it has developed a promising drug to fight coronavirus and will begin human trials by early summer. In this podcast episode, CEO George Yancopoulos offers a glimmer of hope about stomping out the global pandemic. 
"We are fighting for our very survival. Innovation has saved us before, and that's what we've got to focus on again."
Annie Duke on stereotypes as a secret weapon: In 2004, Annie Duke was about to win $2 million. She was at the final hand of the World Series of Poker Tournament of Champions. Annie had beat out some of the best poker players in the world — all men — to get to this point. But she wasn't sure she deserved to be there. This episode tells Annie's story through the lens of stereotype threat.
"Given what I know about them, given that they're treating me that way, how can I come up with the best strategy to take their money? 'Cause in the end, isn't that the best revenge?"
Lori Gottlieb on the power of getting to 'unknow' yourself: Lori Gottlieb is a psychotherapist who says she helps patients "edit" the stories they tell themselves. She believes we're all the unreliable narrators of our lives, and in many cases, using logic isn't enough to revise the plot. Here's how she helps people — especially in times of great uncertainty — examine the accuracy of their stories. 
"The most extraordinary stories come out of people grounded in the ordinary."
VIDEOS TO SEE.
The power players of the financial crisis: This documentary takes us behind the scenes of the major decisions made during the 2008 financial crisis. A decade after the recession, key players including George W. Bush, Barack Obama, Henry Paulson, Ben Bernanke, and Timothy Geithner speak out as they never have before. Take a look at the decisions they made in an attempt to save the United States from total economic collapse — and how they navigated the unintended consequences that followed. Highly recommend.
"There was fear … and we did it without a playbook."
Bill Gates's worst nightmare: The things that Bill Gates talks about in this 2015 TED Talk are borderline eery when you consider where we are today. Five years ago, he said the world was "not ready for the next epidemic," urging investment in healthcare and medicine. In hindsight, we know what we should have done better … but it might be too late. (Pairs well with his Reddit AMA from Wednesday)
"We need to get going, because time is not on our side."
Tommy Caldwell's pursuit of mental toughness: This documentary sucked me in right away. It's about Tommy Caldwell, a climber whose life is one absolutely wild ride. In 2000, he and fellow climbers were held hostage for six days by rebels in Kyrgyzstan. He managed to escape in a way that left him with mental scars for years to come. Then, we see him fall in love and deal with bitter divorce. The way to get over heartbreak? Attempt to do the unthinkable and scale El Capitan's impossibly hard Dawn Wall.
"This has always been my safe place … my way to deal with life." 
---
Check out the Profile archives here: