Discover more from The Profile
The Profile features the best long-form stories on people and companies in business, tech, sports, entertainment, and more.
The Profile: Hollywood's nicest CEO & the billion-dollar-fund that rattled venture capital
Good morning, friends.
In journalism, if a reporter publishes false information about a person that seriously damages their reputation, they can be sued for libel. But first, you have to prove it was done with malicious intent. In other words, you have to prove that the writer knew the information was false and wrote it anyway. 
"Malicious intent" is a concept that regularly appears in both civil and criminal law. Malice is actually a legal term that refers to someone's intention to injure another party. As you can imagine, proving it is extremely difficult. 
I thought about this the other day after talking with a friend about something completely unrelated. Our conversation centered around how we tend to react — snap back, yell, or stonewall — when a friend or family member makes an off-hand remark that rubs us the wrong way. How you interpret their words affects how you react.
I used to be very reactive, and sometimes, even explosive. If someone made the tiniest of comments that I could interpret as offensive, I would over-think, over-analyze, and ultimately, get upset. The ugliest thing I'd do is stew over it until I could concoct a seemingly casual comment that I knew would hurt the other person's feelings. It was a weird sort of vindication I think a lot of us do out of habit. A modern-day "eye for an eye" approach.
But here's the difference. Most of the time, I'd get upset over a comment the other person said jokingly without knowing it would upset me. They didn't say it on purpose. My retaliatory remarks, on the other hand, were laced with malice. 
It took me way too long to understand the slight, but very important, difference. So now, I always ask myself this question: "Was there malicious intent?" It's made my life 100 million times easier. Why? Because the majority of the time, the answer is "no." (This is a game-changer if you have to endure any sort of family gathering, trust me.)
The reality is that 99% of the time, there's no malice. It's just carelessness … which is OK to point out, but it's not worth getting upset over. 
I know I'm not alone here. Breakdowns in communication can create confusion, hurt feelings, and unnecessary hours spent being angry. There's a useful heuristic to remember called "Hanlon's Razor." It sums it up like this: "Never attribute to malice that which can be adequately explained by neglect or ignorance." In other words, when someone makes a mistake, it's possible they're simply clumsy or careless or inarticulate. 
The German writer Goethe wrote in 1774: "Misunderstandings and neglect create more confusion in this world than trickery and malice. At any rate, the last two are certainly much less frequent."
A lot has changed since 1774, but misunderstandings and neglect have not. In fact, our emoji-laden, text-based conversations have made it much easier to misjudge someone's intent. ("Why the hell would you use a period instead of an exclamation point in that text message?")
Anyway, this is just your weekly reminder that people are nicer than we think, and the world isn't out to get us. I'll leave you with the words of the ever-so-wise Shane Parrish: 
When someone messes up around us, we forget how many times we, too, have done the same. We forget how many times we have elbowed someone in the street, knocked over a drink at a relative's house or forgotten to meet a friend at the right time.

When a situation causes us to become angry or frustrated, it can be valuable to consider if those emotions are justified. Often, the best way to react to other people causing us problems is by seeking to educate them, not to disdain them. In this way, we can avoid repeats of the same situation.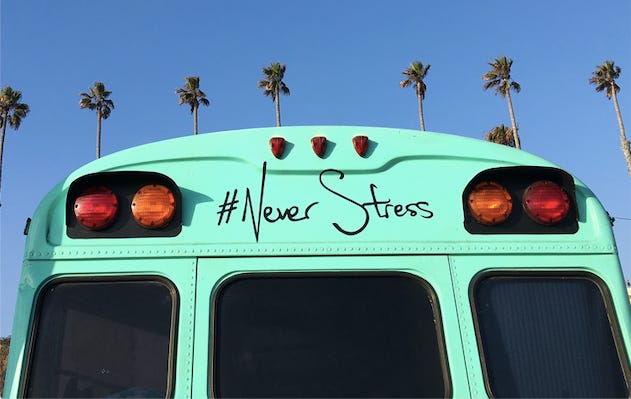 Here are this week's excellent profiles:
— Hollywood's nicest CEO [**HIGHLY RECOMMEND**]
— The CEO building the McDonald's of the future
— The women leading Netflix into the streaming wars
— The ex-NFL star who really doesn't care
— The vocal coach who creates superstars
— The unlikely Murdoch
— The billion-dollar-fund that rattled venture capital
— The meme factory
— The most embattled company in America
— The king of cargo shorts
---
👉 If you enjoy reading profiles of the most interesting people and companies, tweet to tell others about it:
---
PEOPLE TO KNOW.
Hollywood's nicest CEO: Bob Iger's journey in Hollywood has been anything but linear. He was long underestimated and treated as a glorified errand boy, even when he worked under Michael Eisner at Disney. In this remarkably candid profile, we learn why he decided not to buy Twitter, how he keeps his ego in check, and what it took to rise to the top. Iger's life is the ultimate Cinderella story. (The New York Times)
"I never viewed myself as exceptional. And so whenever I got a job, I was relying on hard work more than anything and a level of enthusiasm and optimism."
The CEO building the McDonald's of the future: McDonald's boasts an immense global reach, feeding about 1% of the human population daily. But in the burger wars, it's beginning to lose ground to cooler competitors with cult followings, including Shake Shack, Five Guys, and In-N-Out. Now, McDonald's CEO Steve Easterbrook is giving the fast food giant a massive data makeover, but he's being met with resistance. Will he succeed or is it too late for McDonald's to adopt a Silicon Valley mentality? (Bloomberg)
"In old-school business logic, the big eats the small. In the modern day, the fast eats the slow."
The women leading Netflix into the streaming wars: Apple, Disney, and Amazon are challenging Netflix's dominance like never before. How does the tech giant plan to fight back? By making a huge bet on original content. To execute its ambitious plan, Netflix is leaning heavily on a team of female veteran content developers to create its new hits. As the company enters the streaming wars, meet the women leading the charge. (Fortune)
"How do we make sure that we are producing the most exciting and compelling stories and also ensuring that we are the place that filmmakers want to come to do the best work of their lives?"
The ex-NFL star who really doesn't care: Ex-Lions star Calvin Johnson wants you to know he really doesn't care. He retired in his prime, at age 30. He is sure he suffered at least nine concussions in the NFL — but that's not why he left. He smoked marijuana after every game to heal, but that's not why he's getting into the cannabis business. In this revealing profile, the 6'5", 237-pound receiver they called "Megatron" explains why he doesn't need the NFL. Really. (Sports Illustrated)
"I was a beast during that time; I was hands down the best receiver in the game. I'm not gonna argue with you, but I know I was."
The vocal coach who creates superstars: Jan Smith, known as "Mama Jan," is a revered vocal coach who has worked with the likes of Justin Bieber, Drake, and Usher. For more than 35 years, Smith's career has been intertwined with the rise of Atlanta as a music and entertainment mecca. Here's how she operates a behind-the-scenes machine that turns artists into mega-stars. (Vox)
"Nobody was catering to the needs of what I call street singers, rock and roll, R&B, pop, and rap artists. I started catering to them and they started coming out of the woodwork."
The unlikely Murdoch: Kathryn Murdoch is a member of the billionaire family that controls influential news organizations on three continents. She's married to James Murdoch, the younger son of Rupert Murdoch. But now, she and her husband are stepping outside of the family shadow and hoping to remove partisan obstacles to climate progress that her family's empire helped build. (The New York Times)
"Everyone is so panicked about the situation and wants to help, but doesn't know what to do."
COMPANIES TO WATCH.
The billion-dollar-fund that rattled venture capital:In 2016, Ellie Cachette had an idea for what would become Cachette Capital, a $1 billion fund-of-funds that would take European pension fund money and invest it in other venture capital funds. By mid-2018, the firm claimed to have signed commitments to invest in 14 funds for a total of $138 million. They included Primary Ventures, SoGal, SOSV, Seedcamp, and Female Founders Fund. On the day she was supposed to hand out the money, Cachette just … didn't show up. (Bloomberg)
"VCs are very sloppy. They don't care, they just want their money."
The meme factory: TikTok, the popular short-form video app, has been downloaded more than a billion times since its launch. Young people churn and swipe through images and sounds at warp speed, repurposing reality into ironic, bite-size content. Jia Tolentino writes: "Some social algorithms are like bossy waiters: they solicit your preferences and then recommend a menu. TikTok orders you dinner by watching you look at food." Welcome to 2019. (The New Yorker)
"As the circle tightens, we become less and less able to separate algorithmic interests from our own."
The most embattled company in America: A single company is front and center in one of the biggest public-health crises facing the country. Though Juul is not the only e-cigarette for sale in the U.S., it is largely blamed for the vaping explosion and controls about 50% of the market. Now, the Trump Administration says it plans to ban flavored e-cigarettes and the embattled company's CEO stepped down. Here's what comes next. (Time) 
"Now you're opening up a Pandora's box."
The king of cargo shorts: For years, Old Navy has been the motor sustaining parent company Gap Inc. But in the near future, the brand with nearly $8 billion a year in sales will begin life as a stand-alone, publicly traded company. For the first time in its 25-year history, Old Navy will soar or sink on its own merits. Take a look inside the retailer's rise, its plans for radical innovation, and of course, the resurgence of the ever-so-dreaded cargo shorts. (Fortune)
"What will Americans be wearing in two years? That's our job to figure out."
---
If you enjoyed this newsletter, click the button below to sign up for a free subscription: