Discover more from The Profile
The Profile features the best long-form stories on people and companies in business, tech, sports, entertainment, and more.
The Coronavirus Shutdown Presents 'a Level of Stress Beyond Anything I've Ever Experienced'
Mike Webster is the owner of Premier Indoor Golf, a New York City-based facility for indoor golf, instruction, and custom club fitting. He is one of the many small business owners in America who were forced to shut down during the coronavirus outbreak. This is his story.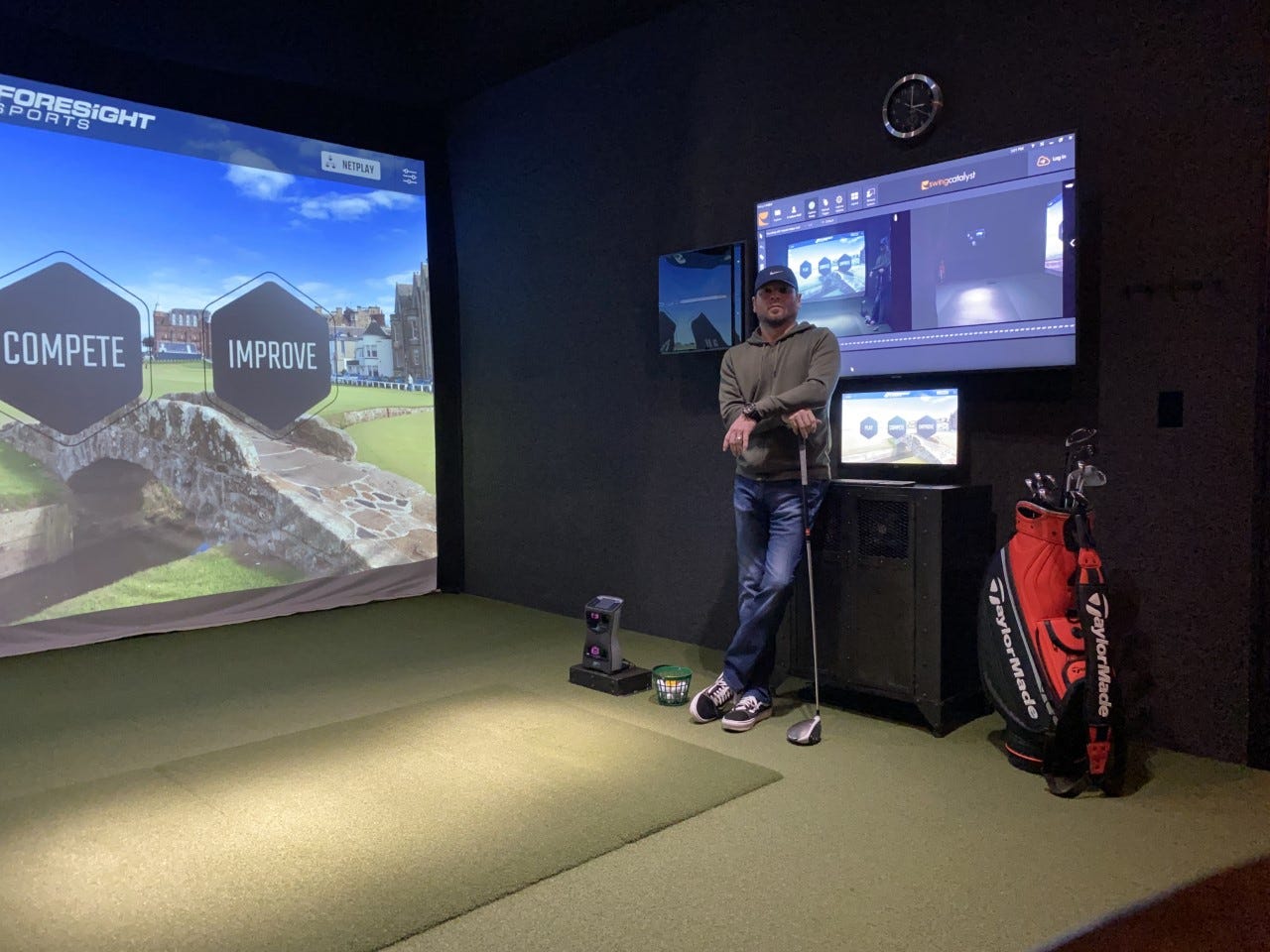 I was living the life. I had a cushy job in the oil and gas industry. My wife and I had rented a house in Plano, Texas. I had just become a member at a golf club. I was thinking, Man, this American Dream thing seems pretty easy.
And then the rug got pulled out from under me. It was 2008. The financial crisis hit, and the company I was working for went under. It was one of those moments where you go, Oh shit, what do I do now?
I went to the one place where I knew I could let off steam and clear my head: the golf course. I could go there and think, but all that thinking quickly turned into worry. I needed to make money and do something to keep my mind busy, so I took a job at the golf course.
One week, I'm a member at this golf club, and it's, "Hey Mr. Webster, how are you doing today?" All that shit, you know? And a few weeks later, I'm the guy chasing golf balls on the range with 16-year-old kids. I'm the help.
And let me tell you something — when you're faced with any kind of adversity in life, having an ego is just about the worst thing in the world. At least it was for me. It served me no good at all. All it did was make me angry and resentful.
Fast forward 12 years, that gnawing feeling of uncertainty came back so fast as though it was yesterday. But things are amplified this time around. In 2008, I lost a job. Today, I'm desperately trying to keep my people on payroll. I've got guys working for me who have families, and if I don't keep them employed, they literally don't eat. This is a level of stress beyond anything I've ever experienced.
You know what's crazy? We're supposed to be celebrating five years on April 10. I mean, it's been the coolest run that I could've ever imagined. I've spent the better part of five years working 75 to 80 hours a week at this place that I love. 
So you can imagine, when all businesses were ordered to shut their doors to customers indefinitely, I think I initially said something like, "Fuck." Sorry to use that word, but I was absolutely like, "What the fuck am I going to do? We are literally being ordered to shut down." I spiraled out of control really, really fast, in the same way I imagine every other small business owner has. That night, I poured myself a fat glass of scotch.
My rent on this place is $25,000 a month. That's a pretty expensive chunk to just sit here and keep paying with no revenue coming in. Getting clarity from the government is just about the most impossible thing in the world. I still don't know what's going to happen. No one seems to know. I tried to approach it from a non-panic standpoint and keep a level head, but you can only do that for so long. At some point, the gravity of the situation hits you. 
For me, sitting at home is unhealthy. So I come in here alone, walk around, look at stuff, and think about just how upsetting it'll be if I actually have to close this place down permanently. It's mine, you now? I built it. I designed every inch of it. It was all in my imagination, and I turned it into reality. The idea of closing it is depressing to say the least. There's not really much work I can do, but I still keep coming in here day after day mostly to just try not to go crazy. 
The shitty thing about it is I have no clue what's going to happen. I don't know. I mean, I can't just stay closed indefinitely, you know? I can only do it for so long. At some point, you have to put your ego aside and throw in the towel.
— As told to Polina Marinova
---
The Profile's 'Faces of American Business' series continues below. Read more:
— Simone Tong, owner of Little Tong Noodle Shop
— Frank Bonanno, co-owner of Bonanno Concepts
— Jessica Rae, owner of Rae Studios
— Michael Sadler, co-owner of Republic of Booza
---