Meet New York Photographer Jeremy Cohen Whose Work Went Viral During Quarantine
"I guess being in a box inspires creativity."
I reached out to New York City-based photographer Jeremy Cohen last week after I saw his captivating Quarantine Rooftop Culture series. He snapped photos of some of his Brooklyn neighbors out on their rooftops — exercising, making TikTok videos, and, you know, playing the double-bass cello.
"I noticed that the quarantined people in my neighborhood were using their roofs for all sorts of various activities, so I started documenting it," he said. "I guess being in a box inspires creativity."
As Cohen was observing his fellow neighbors, he noticed Tori. He waved, and their long-distance quarantine romance broke the Internet. You've probably seen the video series of how he asked her out via drone all over social media. "I was craving human interaction, and I really wanted to connect with her," he said. "I had to get creative with it."
But Cohen's creativity stretches beyond this viral video. I was interested in his work primarily because of his "Today I Photographed" project. He challenged himself to take a portrait of a stranger every day for two years. Not only are the portraits themselves striking, but so are the accompanying stories.
I spoke with Cohen about capturing people's true expressions, telling a meaningful personal story through photography, and finding the extraordinary in ordinary moments. (Photo credit for the photographs below belongs to Cohen.)
Tell me about why you started the "Today I Photographed" project. 
COHEN: I started the project when I was in a creative rut. I really wanted to take portraits, but I was always too nervous to. It's daunting to go up to someone and ask to take their picture. It's always easier not to do it, which is what happened — I would give myself excuse after excuse. 
One day, I was very inspired by Casey Neistat's daily vlog, and my friend Justin Aversano, who took a portrait of someone on their birthday every day for a year. So that's when I came up with the idea for "Today I Photographed." I vowed to take one portrait of a stranger every single day and tell a little story about them on Instagram.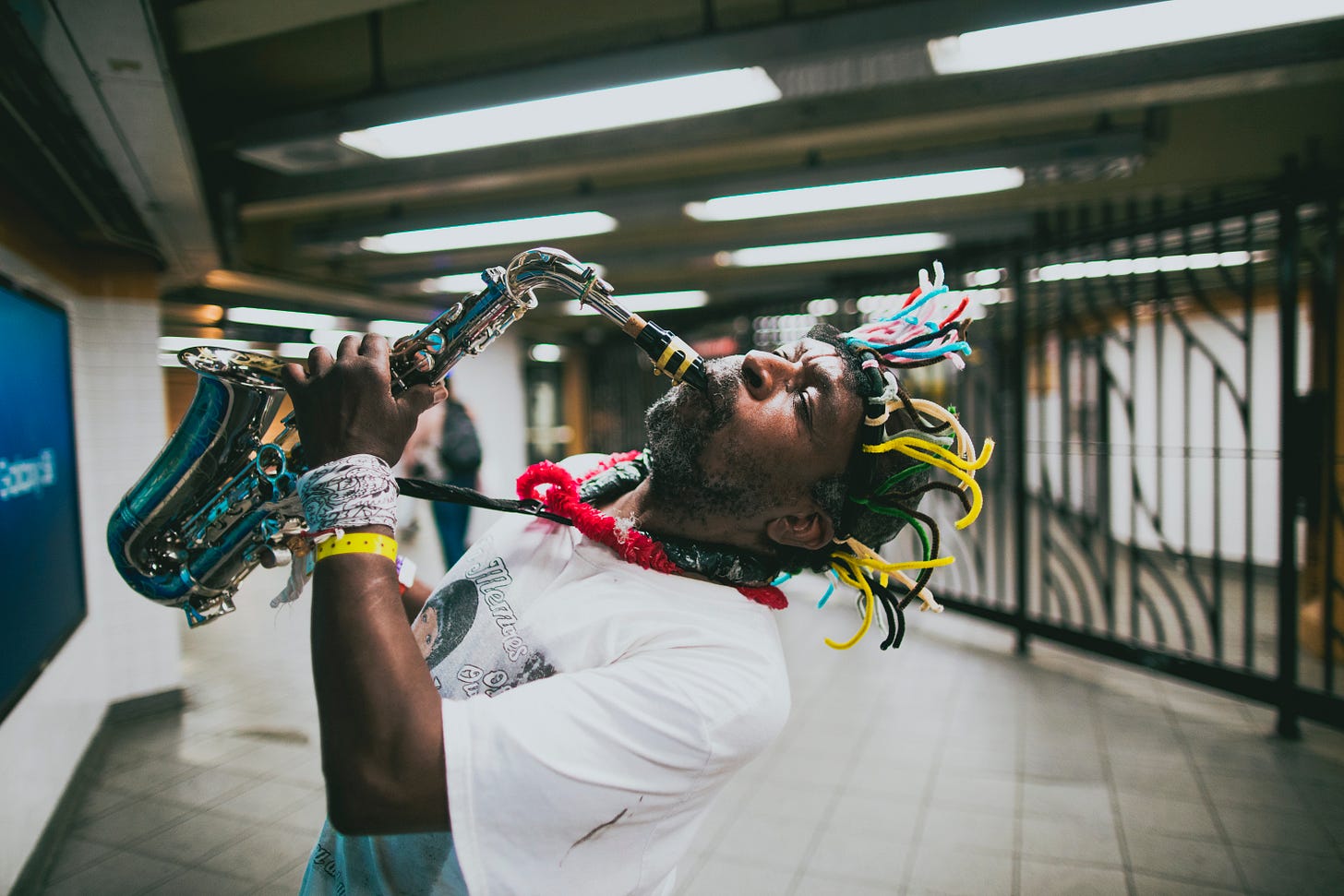 You're ultimately a storyteller. What are the elements you look for in telling a good narrative through your photos?
I believe everyone has a story to tell. No matter who you are, you have a story. So I use this camera as a tool to connect with another person.
First, it's important to build a little chemistry with my subject. I don't like to photograph right away. Once I get a sense of who they are, then I can get a better portrait.
And strangers often open up to me right when I meet them. I also use it to my advantage that I'm not an intimidating person. I'm just a short guy with a friendly smile.
What are some of the most intimate things people have told you?
I've heard about all sorts of personal situations. Near-death experiences. Losing loved ones. Drug-related stuff. 
This guy recently told me a story about how a radiator saved his life. He overdosed on heroin and fell asleep on a radiator, but because the radiator burned him, it woke him up and he survived. Then he told me he met a partner shortly after that experience who helped him turn his whole life around. And remember, this is a complete stranger who just opened up to me when I photographed him.
Photography is just such a therapeutic tool that allows me to connect with people in a way that I wouldn't be able to without a camera.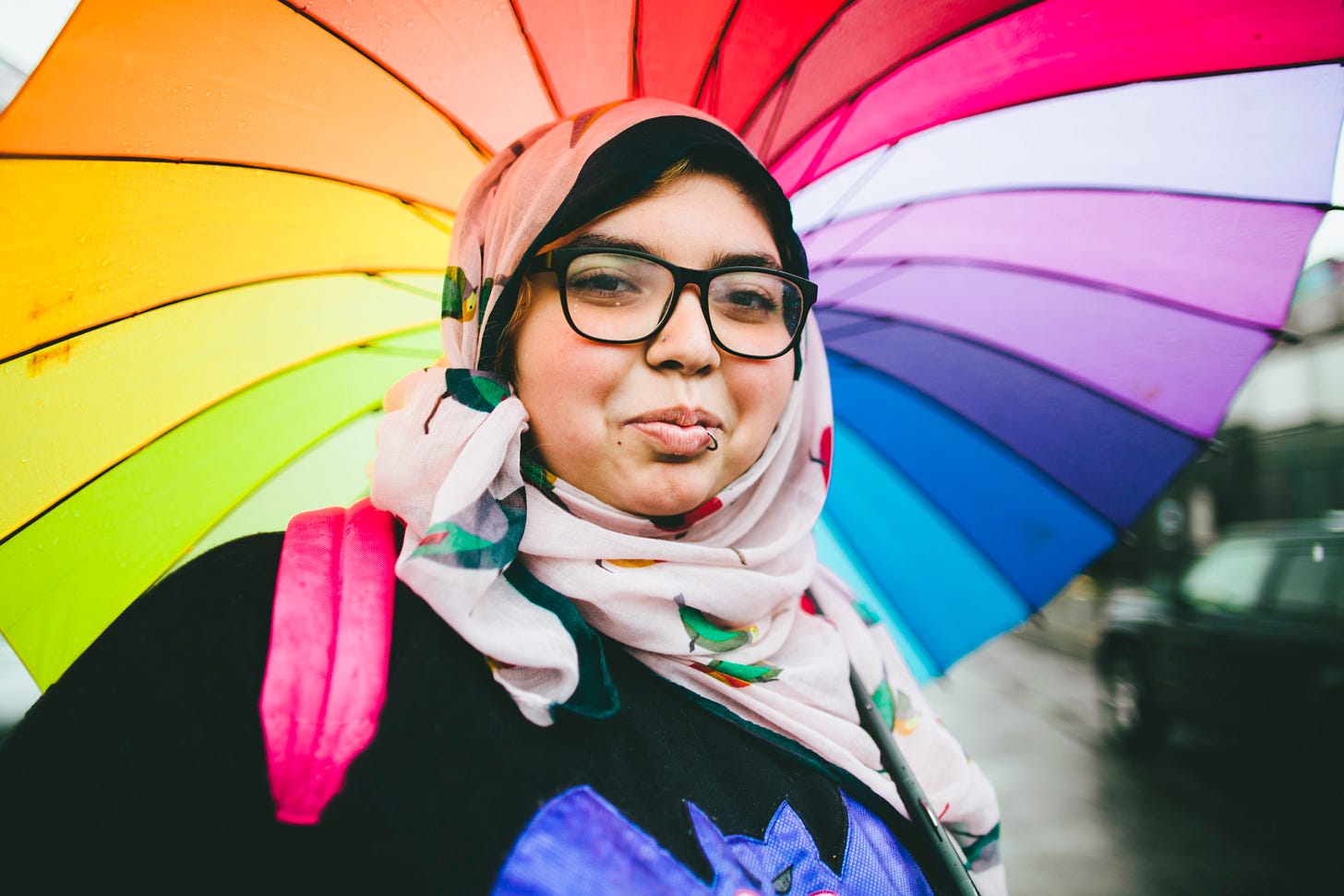 What are the specific elements you look for in someone's facial expression or body language that make for a great photo?
You find that all these people have really different mannerisms. I'm mostly attracted to characters. Pretty eccentric people. I like people who are jovial, smiley, or they have a really interesting outfit. Sometimes, it's just in the eyes. I just feel it, you know? If I see them from afar, and I feel connected with the person, I just want to photograph them. That's what happened with Tori. 
What are some of the most interesting quirks you've observed in people that we tend to miss in real life but often show up in photos?
It's the in-between moments. My strategy is to photograph someone and then keep my camera ready, because I love the in-between moments. That's always when you can capture a person's truest expression. It could just be a twinkle in the eye. It's all very subtle.
I can't tell someone to pose this way or that way, you know? I just have to wait for it. I've learned to have my camera ready at all times because I never know when that little moment comes — when they squint or make that face or crinkle their nose. It's those micro-expressions that I feel like bring out someone's truest self.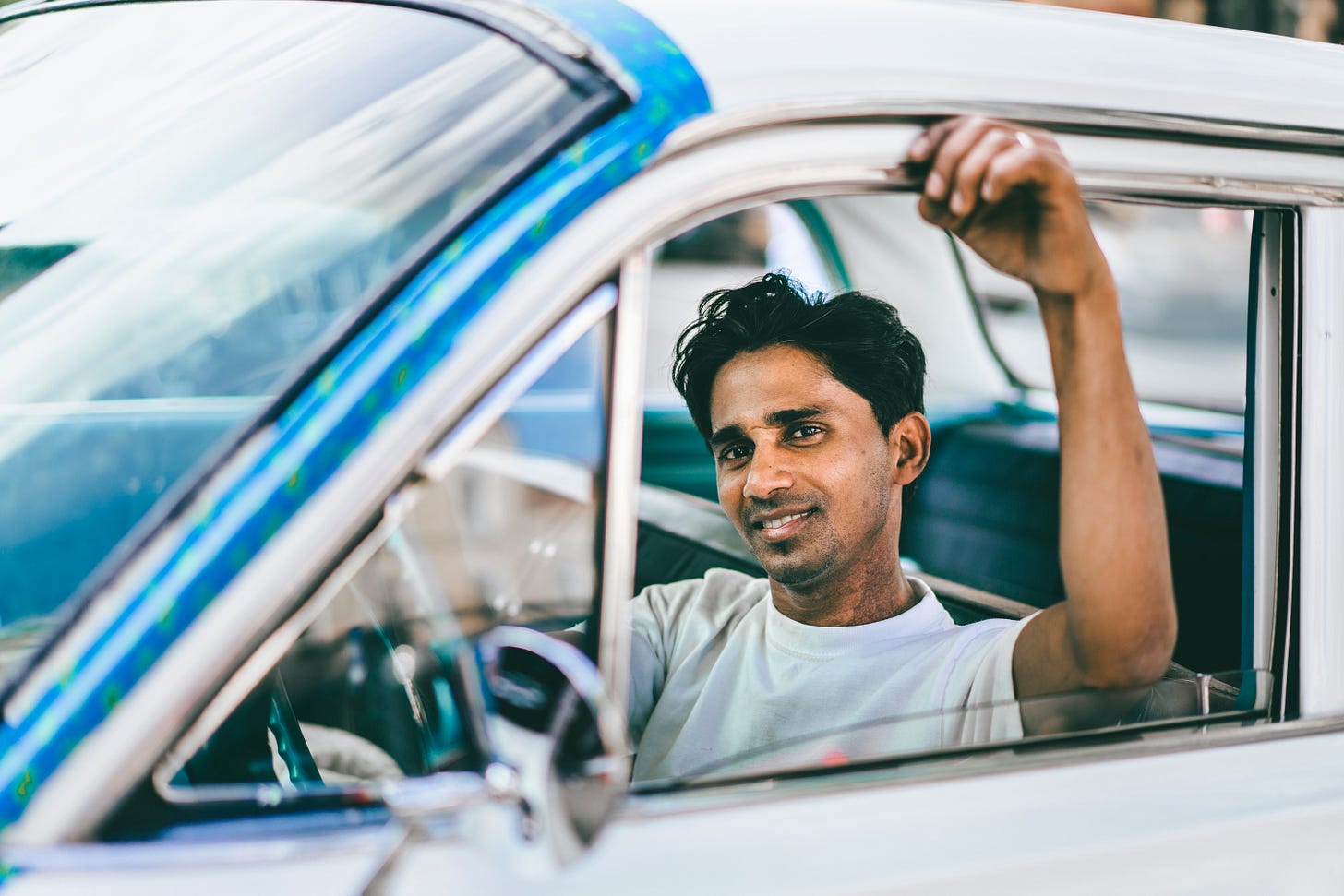 How do you find the extraordinary in ordinary moments? What compels you to capture one image over another?
A lot of photographers take beautiful photos of epic landscapes. But when it comes to extraordinary photographs, I personally find that regular people are extraordinary. There's something genuinely beautiful about everyone I meet, and it's my job to bring it out in them through my photography.
Your rooftop series reflects that notion that the ordinary could be beautiful. Under normal circumstances, there's nothing unique or interesting about people hanging out on their roofs. But what do you think made those photos so powerful? 
My work tends to be positive. Even though I'm documenting a strange and difficult time for a lot of people, this is my way of seeing the positive and making the most of it. I think it's beautiful that these people are using their roofs to get creative with their normal routines. 
It shows the resilience of New Yorkers. The gyms are closed? "OK, we'll go to the roof and work out with a stick." We'll make the most out of a situation, and that's what I tried to capture with this project.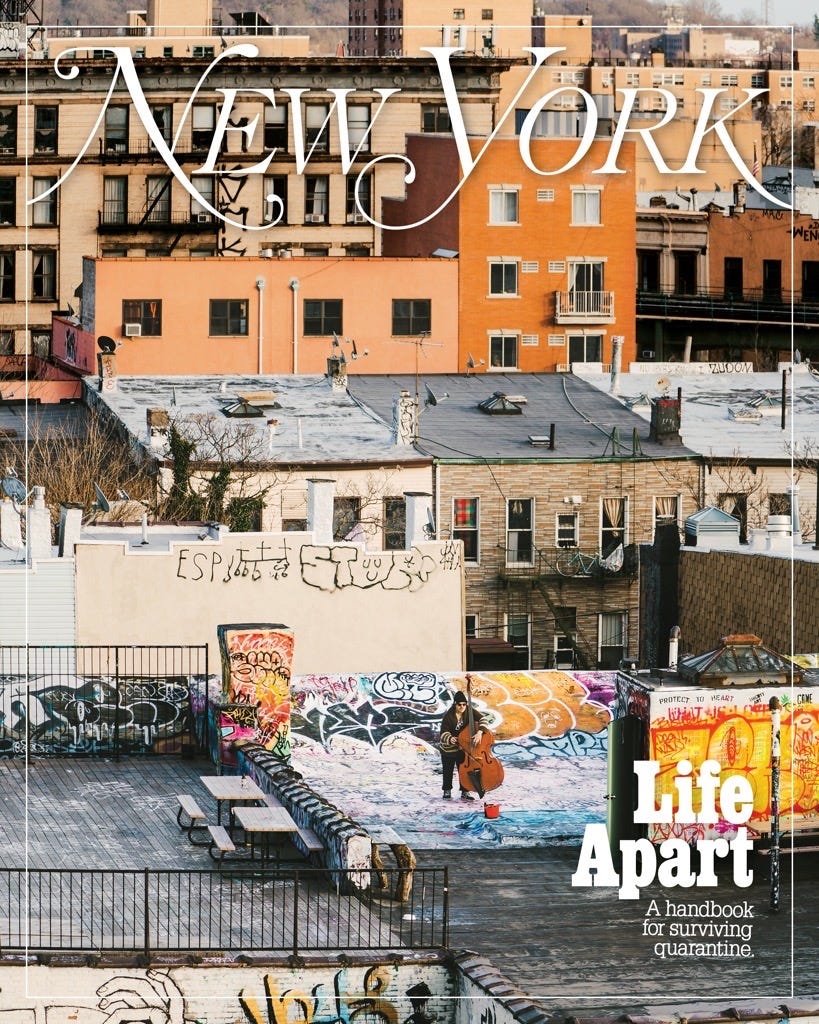 Have you found that you've learned more about the world through photographing people and listening to their experiences?
One thousand percent. For me, traveling is so important because I go outside of my own bubble, and I see how people live and how culture differs. It gives me a whole new perspective when I come back home, and you can't help but to compare it to your own life. It makes you realize that people are all the same. We're all human. But we have these little quirks that make us different.
Given that many of us are stuck at home, what are tangible ways that each of us can observe and appreciate the mundane moments of our everyday lives like a photographer would?
Now's a really good time to do that because we got a lot of things taken away. We can now realize how good we had it before. Once this is all over, we'll understand how great life is again.
You need to really break it down to the simple things — like appreciating the people closest to you. It's about just the really small, mundane moments. Like the morning light coming in through your window. Or a simple cup of tea. When's the last time you were able to sit at home and appreciate that you get to enjoy a cup of tea by yourself lost in thought? You can always find a small moment in your life to be thankful for.
---
Sign up for The Profile, a weekly newsletter that compiles the best profiles of successful people and companies