Cedar Lakes Estate Co-Founder Lisa Karvellas: 'It's About So Much More Than the Bottom Line'
Lisa Karvellas is co-founder of Cedar Lakes Estate,a private estate for luxury events in the Hudson Valley.
UPDATE AS OF SEPT. 9, 2020: Cedar Lakes Estate has reopened as an extended stay, all-inclusive hotel operating at 25% capacity. All guests check in on Monday and check out on Sunday. "It has been extremely challenging. Pivoting is exhausting. It's rushing into building a brand new business in an already exhausting time. A lot of trial and error," Karvellas says. "But, we are entrepreneurs at heart, so if I'm being honest, I have to admit it's kind of fun. Building, thinking, growing, failing, getting back up, pushing, problem-solving — it's what revs our entrepreneurial engines, right?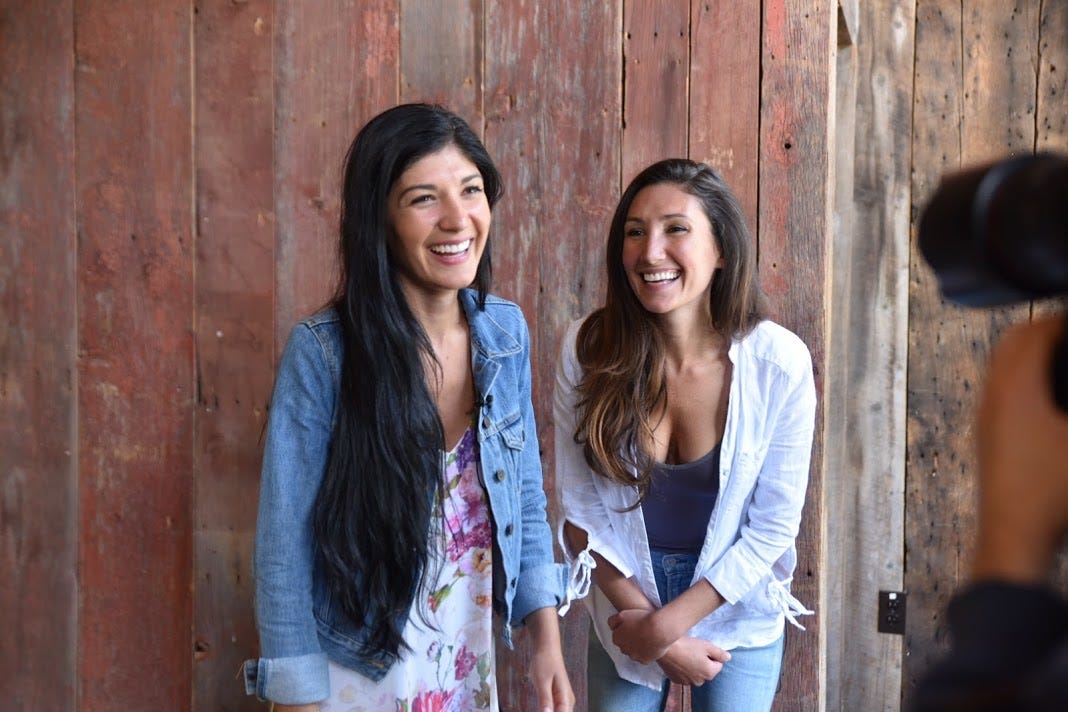 My parents have owned this 500-acre property since before my sister and I were born. In 2011, she and I took it over right when the big wedding barn boom started. There were very few venues that were luxurious but also rustic. We combined the two to create this amazing luxury summer camp for adults. 
In the last nine years, this business has become my whole life. Honestly. There's no separation between my life and my work. It means everything to me.
So when COVID-19 hit, it took a while for reality to sink in. It's been almost like going through the stages of grief. You're grieving something intangible, you know? You're grieving what could've been, what your life used to be, and the plans you had for the future. I think I'm in the really sad stage of the grieving process right now.
Think about it — every date is perishable. There will never be another one of these dates ever, and we only have a precious amount of them. So there's a very real chance that you have a year where no dates are used. Meanwhile, we're running this 500-acre piece of property, and we have 25 weddings a year, so if one wedding doesn't occur, it's a huge financial hit.
Since the first day we started, we've said that our staff is part of our family. It's a family business in so many ways. Now, we have to actually put our money where our mouth is. We've kept the staff on, we've kept paying their health insurance, and we're getting creative with what they can do from home. But it's terrifying because obviously you can't do that forever when you don't have income coming in.
My greatest fear is having to lay off our staff. As a business owner, that's what keeps me up at night. We've always run our business with that fear. We take employing people so seriously. I mean, this is someone's livelihood. They do their best for us every day, so we have to do our best for them every day. If we have to start laying off this special team we've curated, that would break my heart.
To be honest with you, this catastrophe wasn't even on our radar. Stephanie and I are really conservative businesswomen in that we've thought about pretty much everything beforehand. We have conversations like, "OK, what happens if the barn burns down before an event?" We have those discussions all the time. Never in a million years would I have come up with this. In a million years.
So now, I feel powerless in a lot of ways because there might be an actual law in place that prevents us from operating our business. In that case, it's out of our hands entirely.
But there has been one thing I feel very much in control of. I've always been the leader of my company in the good times. I'm learning a lot of lessons about how to be a leader in the bad times. I'm understanding the importance of keeping your values at the forefront during this time. 
You could say all you want that you're this type of person or this type of company during the good times, but can you continue that when times are bad? People's true colors really show in the hard times. I'm proud of our team for sticking to who we are. It really is about so much more than the bottom line. I believe that taking care of your employees and your guests should be top of mind, and the rest will eventually fall in place.
— As told to Polina Marinova
---
— Michael Haar, owner of Haar & Co. Barbershop
— Simone Tong, owner of Little Tong Noodle Shop
— Mike Webster, owner of Premier Indoor Golf
— Jessica Rae, owner of Rae Studios
— Michael Sadler, co-owner of Republic of Booza
---