Discover more from The Profile
The Profile features the best long-form stories on people and companies in business, tech, sports, entertainment, and more.
20 Business Power Players Share Their All-Time Favorite Reads
What are they reading, who inspires them, and what lessons have they learned?
Each week, The Profile publishes an array of deeply-reported profiles on the world's most successful people and companies.
But I've been wondering: What are the world's most successful reading themselves?
I turned to fellow Profile readers who also happen to be some of the best-known founders, investors, and executives and asked them to share their own favorite profiles. What are they reading, who inspires them, and what lessons have they learned?
Twenty industry leaders shared profiles detailing the lives of business magnates, tech titans, and media powerhouses. These timeless reads (and listens) are entertaining, informative, and sometimes deeply personal. I hope you enjoy.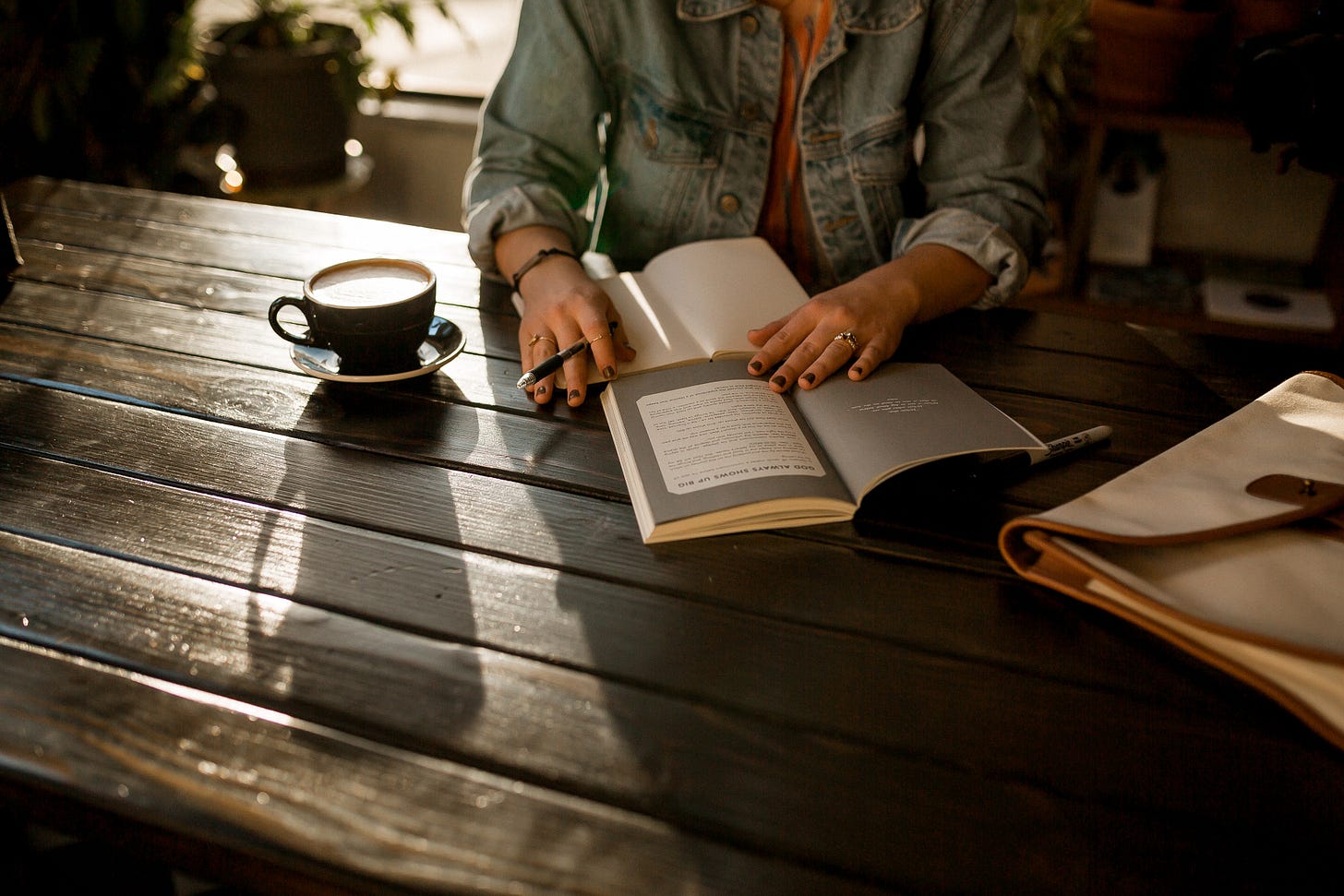 Kat Cole

, president & COO of Focus Brands
"This profile on president and co-CEO of Ariel Investments Mellody Hobson came out a few years after I first met her and a year after she was so kind to me at an event where I didn't know many people. I loved this profile, because it goes beyond common headlines and highlights the complexity, intellect, deeply rooted power, and ever-present grace the seem to make her so inspirational and impactful.
"Some of the early and final lines of this profile are the power-seed bread of the awesomeness sandwich that is her story. The core content shares the diversity and miles between her various life experiences, interests and views and the cumulative impact she has on those around her as a result. While I don't think any one piece can fully do someone like Mellody justice, this is a beautiful intro to an even more beautiful human."
👉 Why Sheryl Sandberg, Bill Bradley, and Oprah love Mellody Hobson👈
By Bethany McLean, Vanity Fair
---
Morgan Housel

, partner at Collaborative Fund
"I have a chronic stutter, which I've written about (and how I overcame it). So this profile of Joe Biden and his stutter really hit me: What I love about it: it's a debilitating but very rare and hardly talked about issue, so to show how one of the most famous people in the world deals with it was so important. Everyone has something like this — a hidden problem that they rarely talk about. So to shed light on people's weaknesses is so powerful."
👉 What Joe Biden Can't Bring Himself to Say 👈
By John Hendrickson, The Atlantic
---
Ryan Graves

, founder of Saltwater & former CEO of Uber
"I read this one this weekend and really enjoyed it."
👉 Former Guggenheim President Todd Boehly Is Growing His Investment Empire, From the Dodgers to Collateralized Loans 👈
By Mary Childs, Barron's
---
Pattie Sellers

, co-founder of SellersEaston Media & former assistant managing editor at

Fortune
"It's a New Yorker story that blew me away in 1999, when it brought up the notion of a person who, driven by curiosity and a certain openness and optimism, thrived by connecting people. The subject of the story by, yes, Malcolm Gladwell was Lois Weisberg, who was Chicago's Commissioner of Cultural Affairs.
"No one talked about connectors or connections back then—this was the dawn of the Internet age and five years before Facebook!—but here was Gladwell, introducing us to this concept of connectors, which he described as human social networks. The next year, in 2000, he explained the concept, using Weisberg as a model connector, in his first book, The Tipping Point. So...I love this New Yorker story because it is quirky, brain-stretching, and way ahead of its time."
👉 Six Degrees of Lois Weisberg 👈
By Malcolm Gladwell, The New Yorker
---
Josh Wolfe

, co-founder and managing partner of Lux Capital
"Charlie Munger's Poor Charlie's Almanack — it's a long profile, part biography, part compendium of some of his best speeches. A unique polymath that understands the power of psychology and incentives, timeless human nature and how systems work to make the best decisions possible. I met Charlie in Omaha, flew to Pasadena to hear him speak at CalTech and devour every word and ounce of worldly wisdom."
👉 Poor Charlie's Almanack 👈
By Charles T. Munger
---
Related: Charlie Munger, the Master of Mental Models
---
Preston Pysh

, co-founder of The Investor's Podcast Network
"I've often found that a firm appreciation of what I do not understand helps me navigate my environment the best. The person who taught me this valuable lesson is the Vice Chairman of Berkshire Hathaway, Charlie Munger. Here's an outstanding article written by Shane Parrish that captures Munger's thoughts on this idea."
👉 The Psychology of Human Misjudgment 👈
Speech by Charlie Munger, Farnam Street
---
Sarah Smith

, partner at Bain Capital Ventures
"The Chris Voss profile stuck with me the most. As a VC, I've had to negotiate in all kinds of high stakes situations and as a former tech exec in sales, ops, HR, I've seen so many emotional and contentious disagreements play out. This quote says it all:"We make decisions based on what we care about, which makes decision-making an emotional process."
"In tech, people often underestimate how much emotion is running through them – read: "we're engineers so we are all 'rational' here!" Employing tactical empathy is incredibly effective in this environment. I think being in a minority group (person of color, woman, LGBTQ, etc) can be a powerful multiplier as we have some ability to create space for people in the majority group to be vulnerable in a way they may not be with their demographic peers. Insight into their true underlying concerns and making them feel heard can pave the way for a better outcome more quickly."
👉 Chris Voss, the FBI Hostage Negotiator 👈
By Polina Marinova, The Profile
---
Charles Hudson

, founder & managing partner of Precursor Ventures
"This is my fave. I've known Troy Carter, [the founder & CEO of Atom Factory], for years, but every time I listen to this, I learn something new about his journey."
👉 How I Built Resilience: Live with Troy Carter 👈
By Guy Raz & Troy Carter
---
Waqas Ali

, co-founder & CEO of Atoms
"This video essay is on Sergio Leone, the Italian director of spaghetti westerns and my favorite filmmaker of all time. He really differentiated his work, and the most inspiring to me is how he'd get music on set. The music in his films fits so well with a particular scene that it is hard to separate the two.
"Turned out, he'd work with his trusted collaborators such as Ennion Morricone, and before the film had even begun, he'd tell them about the shots and let them design the composition. And then Sergio would make his film fit really well around the composition. This brings us world-class movies such as Once Upon a Time in the West (currently on HBO!) and Dollars Trilogy."
👉 Why Sergio Leone Played Music On Set 👈
By Nerdwriter
---
Sidra Qasim
, co-founder & COO of Atoms
"I remember reading this somewhat surprising and intense profile of Larry Page, and it stuck to me how personal both Google, and how it was run, was for Larry Page. And how some of his early experiences at a young age defined the kind of leader and innovator he'd become. It also shines light on some of his management mistakes and how he might have learned from them."
👉 The Untold Story Of Larry Page's Incredible Comeback 👈
By Nicholas Carlson, Business Insider
---
Josh Elman

, venture partner at Greylock
"I like this one. It makes you realize public health has always been controversial as has taking credit for something standing on the shoulders of many."
👉 'Jonas Salk: A Life,' by Charlotte DeCroes Jacobs 👈
By David Oshinsky, The New York Times
---
"Really enjoyed reading this profile on a low-key personality who few really knew the backstory about how he suddenly has A-list celebrities as his best friends. He just hustled his way in starting off as a club promoter by coincidence from meeting Fetty Wap on his 19th birthday, and his 2 principles are important and thoughtful too as a 23 year old. Principle 1 is: Don't clout-chase. Principle 2: Have an interest in art, music, culture, and people."
👉 Who Is Zack Bia? 👈
By Samuel Hine, GQ
---
Michael Batnick

, director of research at Ritholtz Wealth Management
"Okay, so this is cliche, forgive me, but the New York Times story last year on Tom Hanks blew me away. He has this reputation of being a terrific person, and in my mind, he easily leaped over that high bar in this story. The part about being a parent put a lump in my throat. The fact that he communicated these words verbally, without preparation, is just incredible. If you gave me three weeks to write, I would not have been able to come close to how eloquent this was:
"Somewhere along the line, I figured out, the only thing really, I think, eventually a parent can do is say I love you, there's nothing you can do wrong, you cannot hurt my feelings, I hope you will forgive me on occasion, and what do you need me to do? You offer up that to them. I will do anything I can possibly do in order to keep you safe. That's it. Offer that up and then just love them."
👉 This Tom Hanks Story Will Help You Feel Less Bad 👈
By Taffy Brodesser-Akner, The New York Times
---
Laura Chau

, principal at Canaan Partners
"This profile on Lyndon Johnson is a case study in power, persuasion, and leadership that every founder or executive can learn from. It highlights the tremendous benefits and progress that power affords, as well as the gritty reality that often comes with it."
👉 Lessons in Power: Lyndon Johnson Revealed 👈
By Diane Coutu, Harvard Business Review
---
David Perell

, founder of Write of Passage
"It's about the founder of Uniqlo, and it outlines the principles he's used to build a company that now does more than $16 billion in revenue. It outlines a philosophy of constant change and improvement, fueled by dedication to your craft."
👉 Uniqlo Boss: 'Without a Soul, a Company is Nothing' 👈
By Vikram Alexei Kansara, Business of Fashion
---
Alex Lieberman

, founder and CEO of MorningBrew
"The How I Built This episode on Sara Blakely. I will never forget the story of Sara moving the clothing rack over and over from the back of Neiman Marcus to prime real estate by the cash register until store employees were convinced that it was supposed to be there. It is the purest manifestation of grit. 
"Second, the story of Chip and Joanna Gaines & Magnolia, the media & lifestyle empire in Waco, Texas. The story shows the art of doing a lot of things while staying focused. They create & sell everything imaginable for their target audience: Middle-aged, middle-class, middle-American women."
👉 Monopolies and Magnolias 👈
By Packy McCormick, Not Boring
---
Sarah Nöckel

, investment manager at NorthZone & founder of Femstreet
"It might be a bit cliche but mine is definitely Phil Knight's story. Nike is a company created by athletes for athletes and dwells in winning. When he built Nike, they had to overcome so many pitfalls and it was a constant battler for cash. In the early days, Phil waited more than a year for the samples to arrive from Onitsuka in Japan and they only communicated via letters. Phil Knight demonstrated so much persistence and grit. It was not very obvious to Phil that Nike would be successful from day one which is teaching us that sometimes you need to have patience and wait a long time."
👉 Shoe Dog 👈
By Phil Knight
---
Sam Parr

, founder of The Hustle
"Joe Liemandt is a billionaire who bootstrapped many companies and lost his money multiple times. He started this huge software company in the 90s, and it was like a playground for 20 year old engineers. He used to encourage the employees to gamble so they understood risk. I love people who do things differently, are below the radar, and do questionable things. It helps me question what I stand for and opens my mind. LOVE bold people who do that and it inspires me. 
👉 How A Mysterious Tech Billionaire Created Two Fortunes—And A Global Software Sweatshop 👈
By Nathan Vardi, Forbes
---
"I still reference a profile I read on Kim Jordan, founder of New Belgium Brewing, right after she sold the business to her employees in 2009. I was just a few years into building my first employee-owned business and that felt like the validation I needed. Two successful exits later and millions of dollars in the pockets of the teams who've built these companies alongside me, I can't imagine another way."
👉 New Belgium's Kim Jordan Talks About What It Takes To Be America's Richest Female Brewer 👈
By Chloe Sorvino, Forbes
---
Jim O'Shaughnessy,
founder & co-chief investment officer at O'Shaughnessy Asset Management
"Richard P. Feynman was the man who figured out the Challenger disaster but, more importantly, who taught people how to think. I often use his line: 'The first principle is that you must not fool yourself, and you are the easiest person to fool.'
👉 "Surely You're Joking, Mr. Feynman!": Adventures of a Curious Character 👈
By Richard P. Feynman
---
… For more like this, make sure to sign up here:
---
Want more? Check out these great reads:
— 100 Couples Share Their Secrets to a Successful Relationship
— The Science Behind Why Social Isolation Can Make You Lonely
— Hamdi Ulukaya, the Shepherd-Turned-Billionaire CEO
— 3 Ways to Attract More Luck Into Your Life
— I quit my job at the start of the pandemic to launch a company. Here's what I've learned in the first 90 days.